Forest Health News No. 316 - October 2023
Biosecurity bid success
Congratulations to Ilze Pretorius and all contributors and collaborators to her successful MBIE Endeavour Fund programme: Protecting Aotearoa from aerial invaders in a changing climate. Receiving $10,850,000 over five years, the programme will develop a novel, integrated Aerobiological Surveillance and Prediction System (ASaP) to manage aerial pest movement.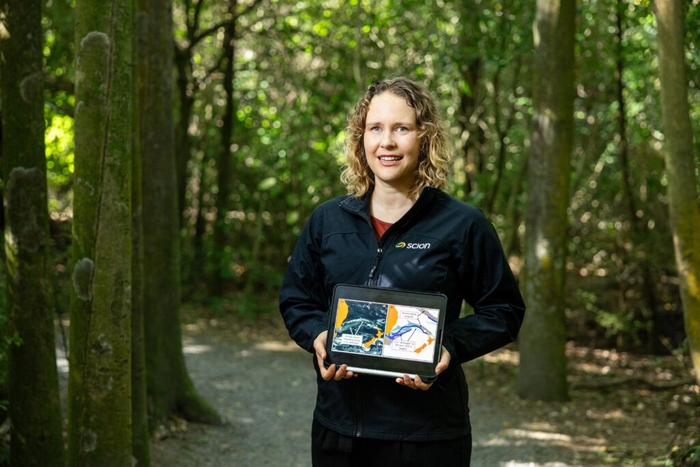 The next generation of biosecurity
Second year environmental management students from Toi Ohomai were on campus recently, bridging the gap between theory and practice as scientists from the Ecology and Environment research group showed them what can come from their studies if they continued on their current path.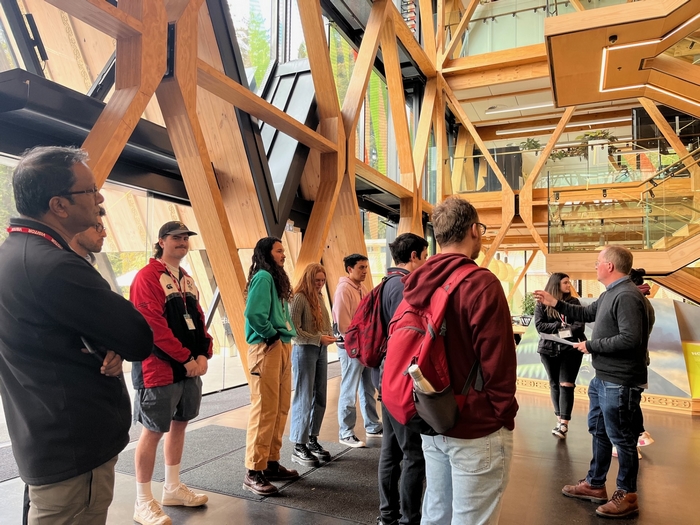 Fascinating presentations were delivered by entomologists Andrew Cridge and Toni Withers, and also by pathologists Michael Bartlett and Darryl Herron. Students learnt about some of the recent research being carried out at Scion in the biosecurity area before touring our diagnostics laboratory and trials, giving them insight into how biosecurity research is undertaken and what a future career in biosecurity might look like.
Empowering biosecurity through knowledge
Harnessing the power of eDNA
Andrew spoke to the group about the potential of environmental DNA (eDNA) as a formidable tool for biosecurity monitoring. A vivid case study involving honeybee pollen analysis underscored the groundbreaking potential of eDNA in identifying invasive weed species - a testament to the convergence of innovation and ecological preservation.
Navigating the biosecurity landscape
While Andrew talked about biosecurity and what is being done to keep pests and pathogens out of Aotearoa, Michael spoke about the research being done to monitor the impact and spread of a disease once it's here, as well as the research being done to determine its natural enemies and any diseases resistance. He used myrtle rust as the key example, showcasing how thermal imaging and fungicide application are being developed to manage the disease, especially in our nurseries.
Embracing nature's defenders
Toni's bug-oriented presentation delved into how biocontrol harnesses the power of nature without pesticides. She spoke about a couple examples where biocontrol agents have been used to protect our forestry. One example was the introduction of a parasitoid wasp from Tasmania to control the eucalyptus tortoise beetle, which is causing serious damage to Eucalyptus spp. plantations.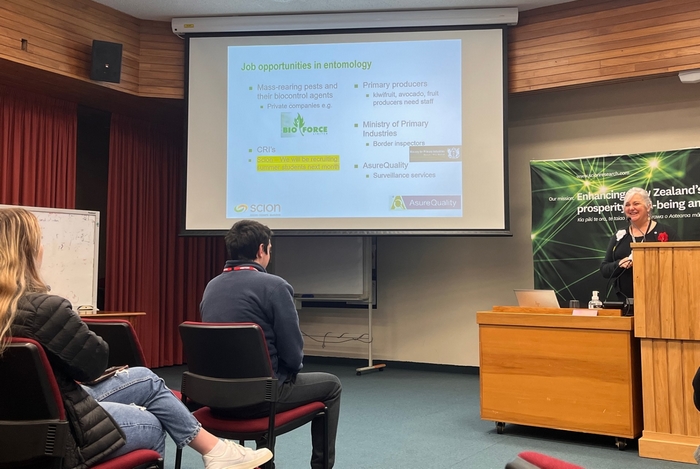 Illuminating pathogens
Darryl closed the presentations with insight into fungal pathogens and the importance of diagnostics. Amid insights into myrtle rust, kauri dieback, and the ominous pitch canker pathogen, Fusarium circinatum, Darryl illuminated the pivotal role of diagnostics in safeguarding New Zealand's forestry legacy.
A glimpse into the heart of research
Entomologist Carl Wardhaugh joined Darryl and took the students to the Forest Health Reference Laboratory. Here, the world of diagnostics and sample analysis came to life, as students peered through microscopes and handled fungal cultures, absorbing the essence of biosecurity research.
Michael then took the group to the myrtle rust trial near the Scion residences. Here, students witnessed firsthand the practical implications of biosecurity research, delving into myrtle rust's symptoms and ongoing efforts to mitigate its impact.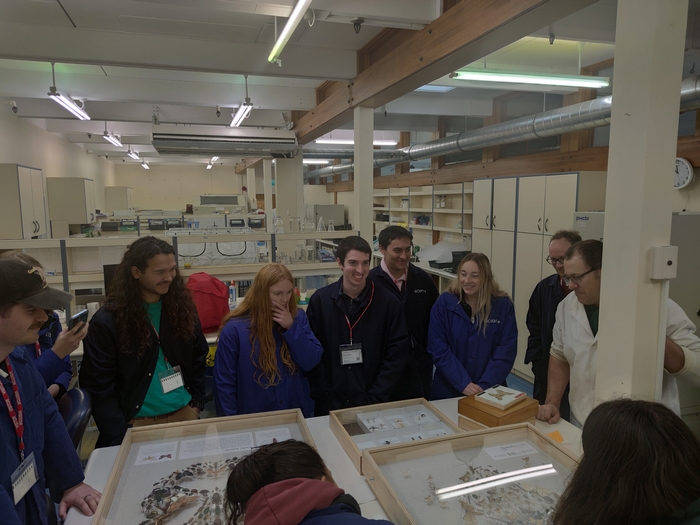 Carl said biosecurity is obviously an important component of the work we do in the ecology and entomology team (and Scion in general), so it's important for us to be engaged with the next generation of biosecurity workers by contributing to their education and showing them the kind of work they could go into after their studies.
"Some of these students could eventually work at Scion, or for our collaborative partners, so building those relationships as early as possible has obvious long-term benefits for us at Scion. As employees of a Crown Research Institute, it's our mandate to carry out work for the benefit of New Zealand and giving back to help the next generation of students certainly fits within this framework."
"Hopefully we will help inspire a few to pursue careers in this field."
Students were encouraged to apply for Scion's summer internships, where each student is paired with a scientist for a ten-week course offering not only paid work but an opportunity to gain real-life experience that would shine brightly on their CV and offer them direction into the type of career they'd like to pursue.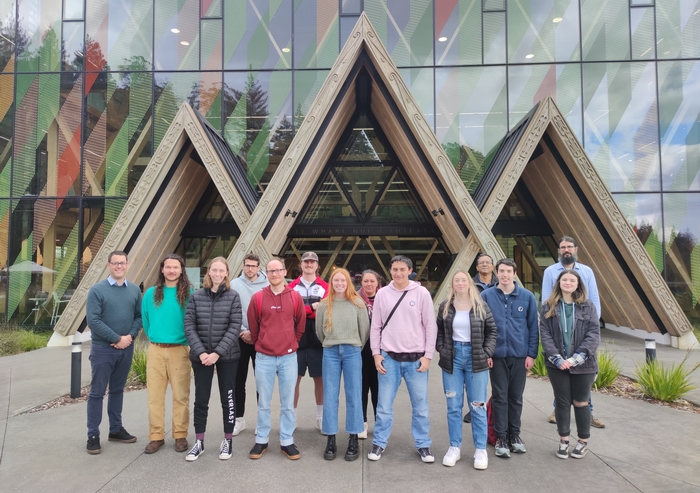 Staff introductions
Andrew Macalister
Kia ora, I've recently joined the Pathogen Diagnostics and Collections team at Scion as a pathology technician. I am based in Rotorua and will be focused on assisting the diagnostics team with the identification of pathogens that pose a biosecurity threat to forestry in New Zealand.
Before joining Scion, I completed a BSc at the University of Canterbury with a major in Biological Sciences and I have an interest in microbiology, ecology and molecular biology. I previously worked in restoration ecology in Canterbury where I helped to establish and maintain native plantings across the region. I am excited to apply the diagnostic skills I gained during my BSc and learn from the experienced team at Scion to gain multidisciplinary skills which I can apply in protecting New Zealand's forests.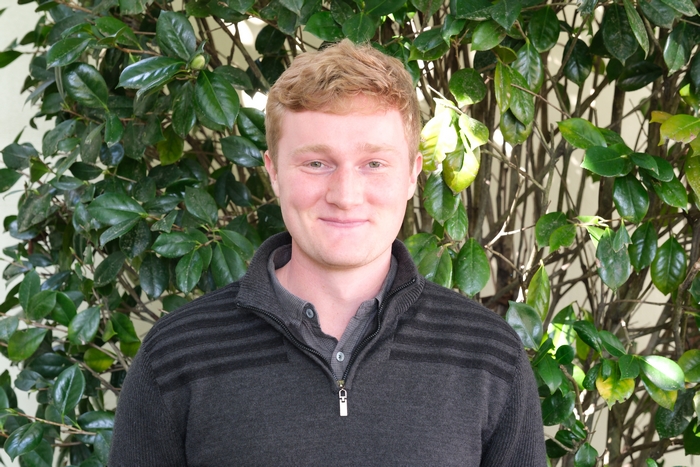 Sabai Shwe
I have joined the Microbial Ecology – Soil Systems team in the Tree Root Microbiome programme as a molecular microbiology technician. I completed my PhD at the University of Canterbury in Plant Biotechnology and have a background in horticulture and agriculture. I am very excited to learn about the forest industry and forest ecology. I recently worked at Lincoln University involved into two projects: 1) bioinoculant application in pasture crops for their resilience to climate change, and 2) fungal volatile organic compounds activities on root architectures of model plants.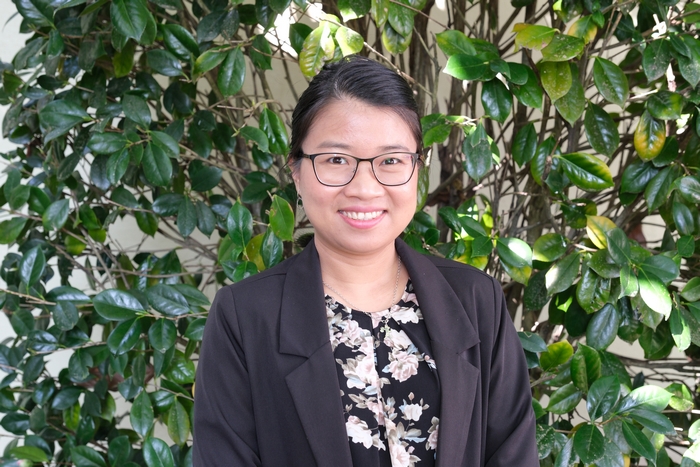 Newsletter of the Scion Ecology and Environment team. Edited by Andrew Pugh and Darryl Herron, Scion. Contact: Andrew Pugh