Open book for 'new wave' of growers
24 May 2023
A team of scientists and industry experts have made it easier for growers looking to plant to see all their options in a move to meeting industry goals.
There is more to forestry than radiata pine.
That's the message a team of scientists and industry experts wants to get across to farmers and growers – both new and experienced – looking to plant.
A New Zealand Guide to Growing Alternative Exotic Forest Species is a booklet funded by the Ministry of Primary Industries and created by Scion in partnership with Te Uru Rākau, Forest Growers Research, New Zealand Dryland Forests Innovation and New Zealand Farm Forestry Association.
The booklet pulls together existing knowledge from research and experience of experts and growers amassed over decades.
It outlines commercially available, exotic alternatives to radiata pine ready to plant at a commercial scale describing the suitability and management conditions for each species.
It's designed to support both experienced growers looking to diversify and new growers looking for information about commercial species available and could be used by everyone from small landowners through to industry key players, Scion Silviculture and Forest Carbon scientist Alan Jones says.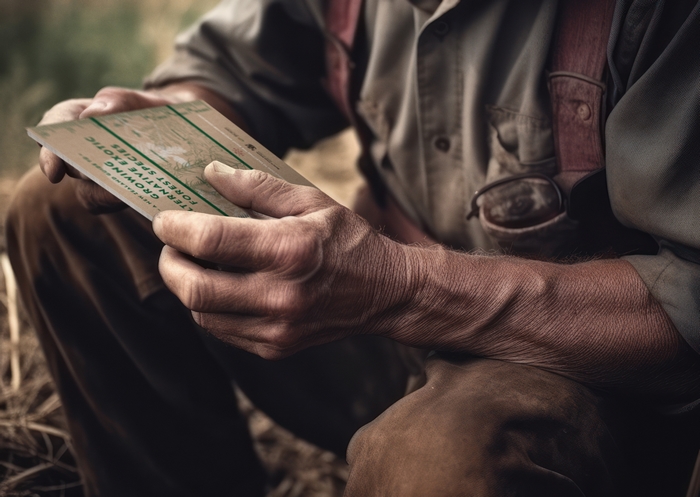 "The idea behind this booklet was to give potential growers of different shapes and sizes … a bit of an idea of the ways they could go about planting the species."
The booklet was launched at the end of March by Te Uru Rākau at the New Zealand Farm Forestry Association annual meeting in Timaru and its 1000-copy first print run has been so well-received there are plans to print thousands more. Many would be shared with visitors to the Forestry Hub at Fieldays 2023.
At last year's hub, Te Uru Rākau launched the Forestry and Wood Processing Industry Transformation Plan.
According to the plan, the forest industry relies largely on radiata pine.
One goal in the plan is to increase planting of alternative species (non radiata pine) from about 10% to 20% of all planting by 2030 – something the booklet directly plays into.
The benefits to this include increasing the resilience and productivity of forests, improving resilience to climate change and biological and economic risks, and increasing the wider environmental benefits of forestry.
Jones said there was an obvious need in New Zealand to diversify forests because a more diverse forest inventory improved resilience to climate change, pests and diseases and resulted in diverse timber products.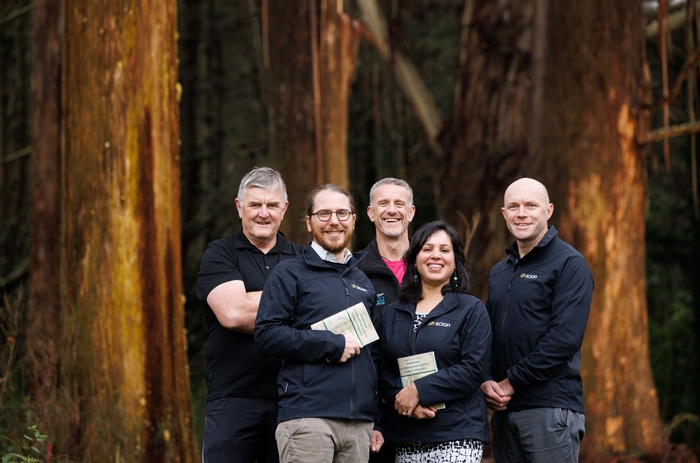 "If you have a range of species, you have a range of biological traits that enable them to adapt to different conditions.
"The idea is to enable transformational change in industry and part of that is enabling cultural change and the way people think about trees and the forest. This enables that to take place by giving people the information or the roadmap they need to start thinking about other species."
Most of the plants in the booklet are considered ready to plant, Jones said.
"We know a lot about their growing criteria, we know where to plant them, how to plant them, we have a reasonable idea of what we can do with them … and how to process them."
Scion's Trees to High Value Wood Products portfolio leader Andrea Stocchero said the book would also help a "new wave" of growers such as those not yet interested in planting or seeking alternatives to radiata pine.
"It's pointing potential new growers or alternative growers to talk to the experts.
"It's not end of the journey - it's the beginning."
Scion scientist Toby Stovold and Wood Science Design team lead Tripti Singh also authored the book alongside Jones and Stocchero.
Ministry for Primary Industries project lead Jurgen Muller said MPI was pleased with the approach Scion took and how popular the booklet had been.
"It has been very pleasing to collaborate with industry like this and it could provide a blueprint for future projects. That this booklet has proven to be so popular, both in the online and the printed version, has been an unexpected bonus and shows the need for this kind of information."
Marco Lausberg, Forest Growers Research Specialty Wood Products Partnership programme manager helped bring the team together to include their knowledge. He said this was the first time all this information was in one place and the booklet was "almost like a menu."
"It's enough to get people into it but then they have to go talk to the experts."
He said there was a lot of information available about radiata pine but information about other species was harder to come by. The work of this team helped break that barrier.
A downloadable copy of the booklet is available on the Ministry for Primary Industries website.