Visiting Professors share knowledge
13 February 2023
Scion has been privileged to host two highly regarded international professors during their visits to Rotorua this month.
Visits from Professors George Malliaras and Mikael Rönnqvist provided opportunities for Scion staff to connect with them on research projects and engage during presentations that highlighted their areas of expertise.
Prof Malliaras from the University of Cambridge delivered the keynote speech at the AMN10 conference in Rotorua and spent time at Scion where he is collaborating with Yi Chen on the 'Smart Tree Sensor' project led by Yi Chen and funded by MBIE.
His presentation to Scion staff highlighted his research involving implantable electrodes as a promising way to treat the symptoms of neurological disorders, such as Parkinson's disease, and the potential applications of these electrodes in monitoring tree health.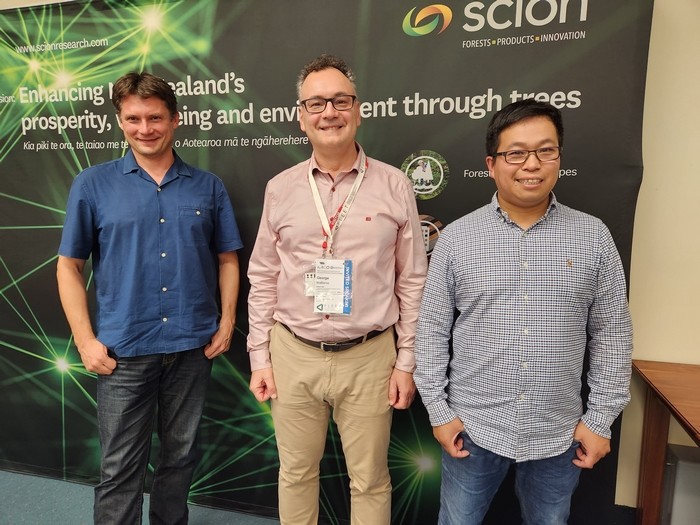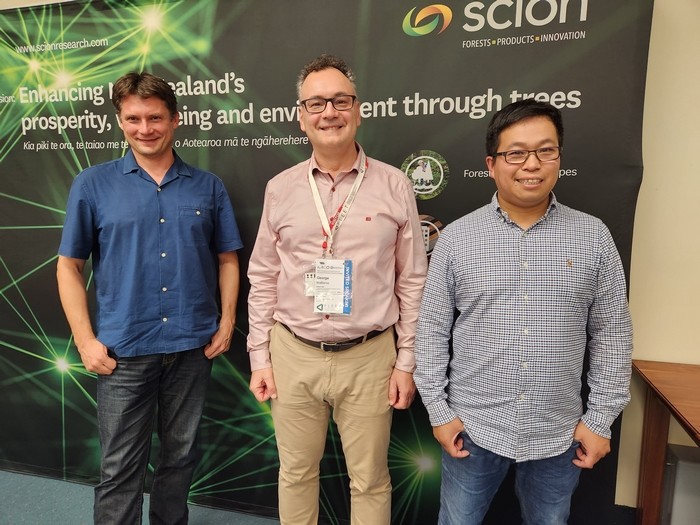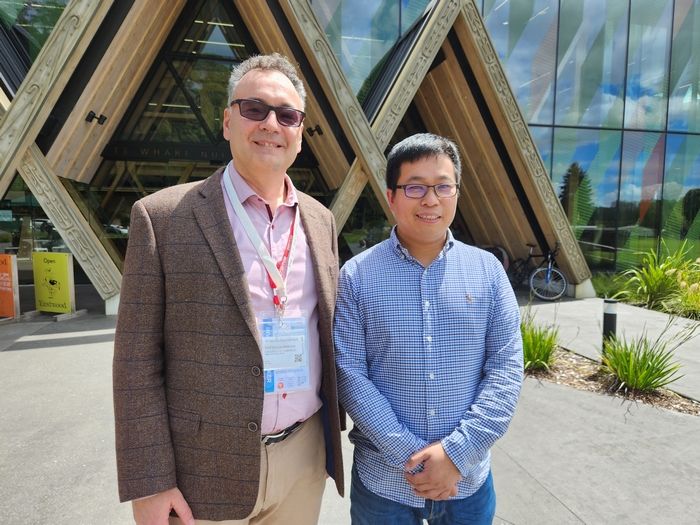 Meanwhile Dr Mikael Rönnqvist, a professor in industrial engineering at Université Laval (Québec, Canada) delivered a presentation to Scion staff about challenges with forest logistics and how big data and automated harvesting can solve them.
The effects of climate change and demand for forest access from hunters and recreational users in many European countries currently pose many challenges to harvesters and forest managers. However, Prof Rönnqvist points to how the fourth industrial revolution, or Forestry 4.0, may provide solutions that help to overcome workforce issues and drive harvesting efficiencies.
Big data and 'digital twins' can support managers to make more informed harvesting decisions through computer modelling of dynamic tree harvest scenarios. Analysis of simulated harvesting and loading strategies can identify the most efficient processes – saving time and money for operators.
UAVs and remote technology are also positively impacting forest logistics, with various trials underway.
The changing logistical landscape is creating a future where multi-disciplinary teams will be needed who have a common understanding of the digital systems and tools they will be using.
To better prepare forestry and engineering students for a career in Forestry 4.0, Prof Rönnqvist and his team have helped to develop online games to educate users about supply chain challenges relating to logistics, transportation, scheduling, routing, production planning, and harvesting. The games also challenge future harvesters to consider the negotiating and collaboration skills that will be needed for when they enter the industry.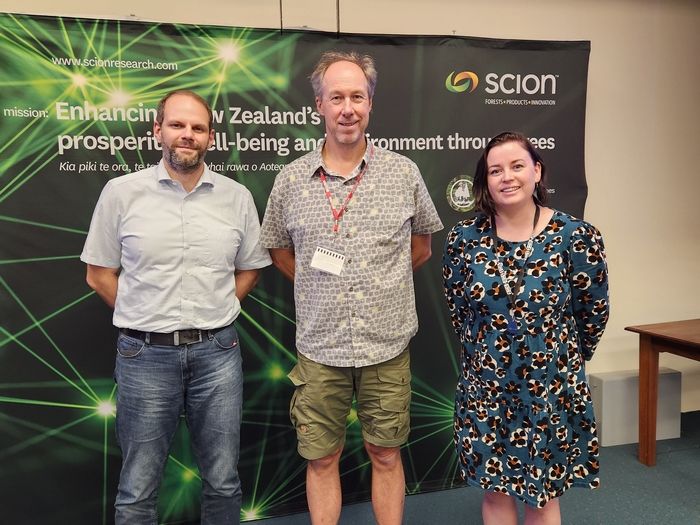 Claire Stewart, portfolio leader – New Value from a Digital Forest and Wood Sector, says the two recent visits were highly valued by Scion.
"International professors bring a diverse global perspective and foster collaboration and innovation," she says. "Their visits offer a unique opportunity to expand perspectives, build partnerships, and drive growth in our research, particularly in the use of autonomous systems and the potential application of human health sensors in forestry and nursery monitoring.
"We're eager to see where this will lead."