Awards, achievements and accolades
October 2018 - Forest Growers Research Conference Research Awards
Winner of the Innovation that Enhances Sector Value Award – Dr Simeon Smaill for his work examining novel methods and nutrient models to improve the growth and vitality of radiata pine.
Winner of the Science of International Quality Award – Jessica Kerr, Brooke O'Connor and Dr Stephen Pawson were recognised for their world-leading research in the Urban Battlefield Biosecurity programme.
Winner of the Contribution to a Science Team Award – Dr Rebecca McDougal for her part in revolutionising how diseases are diagnosed, using new molecular techniques.
November 2018 - Science NZ National Awards
Dr Ian Suckling was acknowledged for his 40 years in science as the Scion recipient of the Individual/Lifetime Achievement Award.
Andrea Stocchero received the Emerging Scientist or Engineering Award for Scion, in recognition of his significant contribution to the timber, building and design industries.
The Science Impact Award for Scion was presented to the Ligate™ Team represented by Dr Warren Grigsby and Armin Thumm.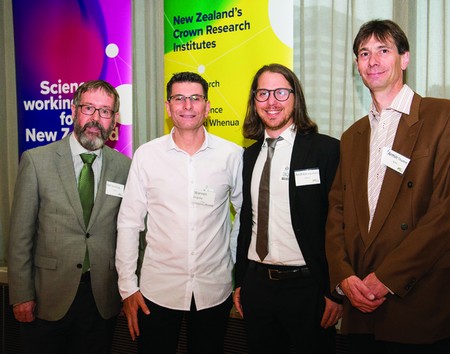 November 2018 - NZ Biosecurity Awards
Our entry 'Protecting New Zealand's primary sector from plant pests; a toolkit for the urban battlefield' took home the Biological Heritage Challenge Science Award.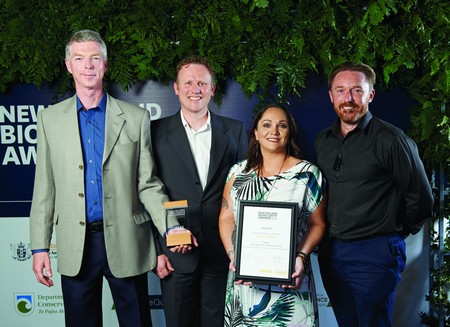 May 2019 - NZ Plastics Industry Design Awards
Our eco-friendly bioadhesive technology, Ligate™, won the Research and New Innovation category.
Our work and partnership with EPL on biodegradable vine net clips earned highly commended in the categories of Best Environmental Product and Best Supplier Partnership.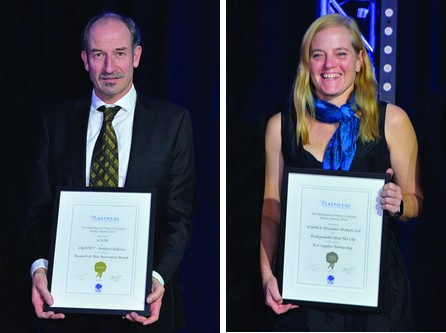 June 2019 - NZ National Fieldays Awards
Scion teamed up with Manaaki Whenua Landcare Research, ESR and AgResearch to create a 'science alley' at Fieldays. Our group effort took home the Best Agribusiness Indoor Site Award and the Fieldays 2019 Supreme Site Award.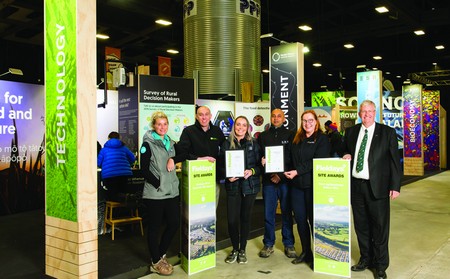 2018 Scion Employee Recognition Awards
Values Award
Ross Anderson

External Customer Engagement Award
Dr Ferran De Miguel Mercader, Dr Ian Suckling, Dr Juan Monge, Dr Paul Bennett, Peter Hall, Dr Sandra Velarde, Dr Steve Wakelin, Christl McMillan, Dr Michelle Harnett and Greg Scott

Support Excellence Award
Marketing and Communications Team: Christl McMillan, Greg Scott, Lisa Tovey, Dr Michelle Harnett, Dale Corbett, Rina Joy and Kylie Gunn

You Make a Difference Award
Marc Gaugler

Science Impact Award
Ligate™ Team: Ross Anderson, Sylke Campion, Dr Nancy Garrity, Dr Warren Grigsby, Rob Lei, Dr Kelly Melia, Dr Karl Murton, Dr Bernadette Nanayakkara, Maxine Smith, Ian Simpson, Armin Thumm, Daniel van de Pas

Science Eminence Award
Dr Eckehard Brockerhoff

Emerging Scientist or Engineering Award
Andrea Stocchero

Individual/Lifetime Achievement Award
Dr Ian Suckling

Roger Newman Award for Science or Engineering Excellence
Dr Grant Pearse