Fast tracking innovation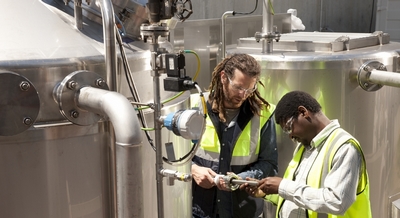 Scion pilot plant technicians George Estcourt (at left) and Anderson Aggrey provide engineering expertise to the project.
The TERAXTM project shows how innovation can be achieved more quickly by adopting and adapting existing technologies, rather than starting from scratch.
When looking for a solution to the organic waste problem, Scion identified thermal oxidation as a good starting point. This is a proven method of breaking down organic compounds into carbon dioxide and water. Scion scientists saw the potential to adapt this technology so it would yield different kinds of chemicals.
So TERAXTM was born - fostered by a dynamic partnership between user and research provider. At the opening of the pilot plant, Scion chairman Tony Nowell described the benefits of this approach.
"Each part of the technology in itself may not have been especially original, but the compilation and integration of the parts is where the novel solutions arose," he said.
"The message is clear - take a holistic systems view to foster diversity of thinking and make progress faster by building on, rather than duplicating or re-making, the work of others," Tony said.
A comparison between thermal hydrolysis and wet oxidative pre-treatment technologies written by Scion authors (Strong, P.J., Gapes, D.J., McDonald, B.M. 2011) has been published in the highly-ranked international journal Bioresource Technology.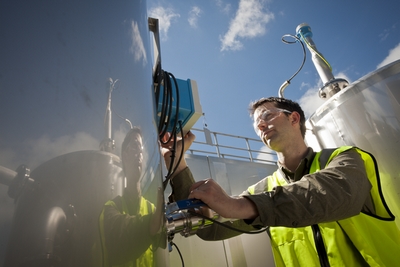 The science team behind the technology is led by Dr Daniel Gapes and Dr Robert Lei (shown at the pilot plant).