Scion forms Vietnamese connection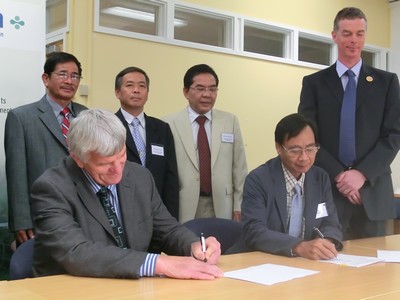 The Vietnamese pulp and paper company, Tan Mai Corporation, has signed a memorandum of understanding (MoU) with Scion. The MoU covers opportunities for Scion to provide forestry management advice, tools and training, including assistance with managing seed material.
Tan Mai Corporation is the largest newsprint manufacturer and second largest paper supplier in Vietnam. The corporation aims to expand its market share by investing in planted forests to increase wood supply. Tan Mai Corporation specifically requested Scion's support for the development of these forestry plantations in Vietnam.
New Zealand Trade and Enterprise helped to facilitate this initiative because Vietnam is a growing export market for New Zealand diary, wood and other products.
Contact: Show email