Scion celebrates 20 years of service to the rural fire sector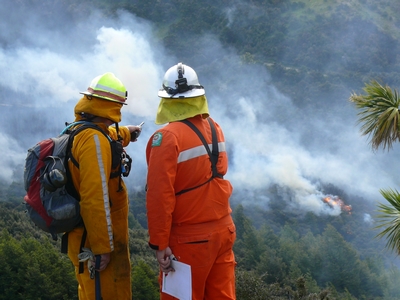 For every wildfire that breaks out in New Zealand, there is a fire manager reaching straight for field manuals or calculators produced by Scion.
Decades of data collection from experimental burns and wildfires have gone into building tools that enable managers to make informed decisions in firefighting operations.
Scion's contribution to the New Zealand rural fire sector will be highlighted at the 4th Fire Research Workshop in Rotorua when the fire team celebrate its 20th anniversary.
Scion is hosting the June workshop in conjunction with the Rural Fire Research Advisory Committee.