Meet our new myrtle rust researchers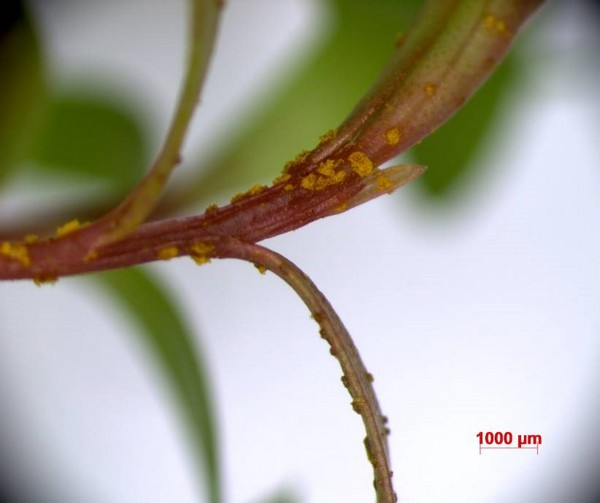 Since myrtle rust arrived in New Zealand in 2017 researchers from around the country have been focused on learning everything they can about myrtle rust to understand how it might affect New Zealand's plants, industries and ecosystems. Among our most valuable sources of knowledge are countries that have been living with the effects of different myrtle rust strains for some time. We have recruited four new researchers, each with different backgrounds that will be useful in our fight against myrtle rust.
Dr Julia Soewarto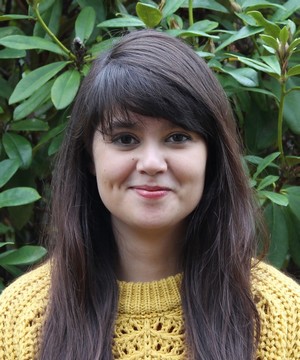 Myrtle rust was the subject of Julia's PhD. She developed a strategy for controlling myrtle rust spread and impacts in New Caledonia - the second most affected country after Australia. Myrtle rust has infected at least 67 endemic Myrtaceae species representing 27 per cent of the known Myrtaceae in New Caledonia.
Julia's work included assessing where myrtle rust may spread, and mapping the Myrtaceae host range. She carried out surveillance of the myrtle rust population genetics and tested the susceptibility levels of cultivated Myrtaceae species. Julia also used an RNA-sequencing method to identify genes that could be linked to myrtle rust resistance that may be used in a future marker-assisted selection process.

In New Caledonia, at least six types of native ecosystems were hosting myrtle rust including sclerophyllous forest, one of the most endangered tropical forest types in the world. The rapid effect of the pathogen was shocking. Julia says, "Within the first year of the myrtle rust incursion in New Caledonia, the main nurseries cultivating Myrtaceae reported a large loss of juvenile plants due to the disease. Myrtle rust regular reinfection and cost of chemical management in the nurseries resulted in the decline or abandonment of cultivated Myrtaceae species."

These experiences will inform Julia's work in New Zealand. This includes linking remotely-sensed data to visual ground-based inspections of myrtle rust on indicator species. She will also begin testing native and exotic host species' susceptibility against Austropuccinia psidii (the pandemic strain occurring in New Zealand) and different overseas strains from South Africa and Uruguay. Other projects will include the monitoring of natural myrtle rust infections on some key native Myrtaceae species over time and in different locations to understand environmental influences and the lifecycle of myrtle rust under New Zealand conditions. Finally, she will also be trying to improve disease management through the development of biological control tools.
Dr Jules Freeman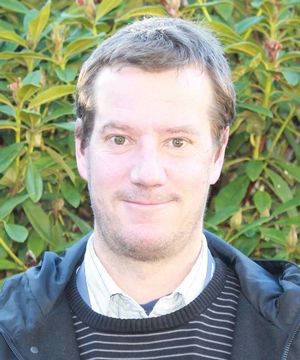 Jules began working with myrtle rust in 2012, soon after the Australian incursion. His research focussed on various aspects of host resistance in Eucalyptus and Corymbia species. This included studying genetic variation in resistance within and between Tasmania's eucalypt species. He explored the molecular basis of variation in host resistance, and compared resistance to myrtle rust and native pathogens in economically important species.
At Scion, Jules' main focus so far has been investigating the potential to breed for enhanced resistance to myrtle rust in New Zealand Myrtaceae species. By exploring overseas responses, he has the context to identify priorities and recommendations for conservation and breeding in New Zealand. The next step in this work involves simulations to determine strategies for sampling and breeding for myrtle rust resistance and will look at molecular markers indicating variation in resistance to myrtle rust.

Jules says, "Similar to Australia, early disease surveys reveal species differ markedly in the frequency and severity of disease symptoms. It will be important to understand the nature and distribution of genetic variation in susceptibility within and between New Zealand species."
Dr Kwasi Adusei-Fosu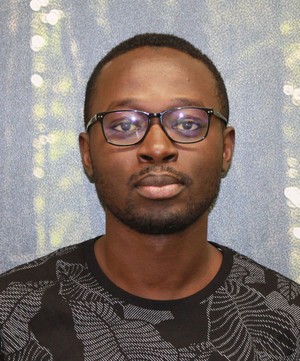 Kwasi has been working on other rust pathogens (wheat rust) in the UK and Canada and is applying that knowledge to myrtle rust.

During his PhD, Kwasi was involved in researching and quantifying plant pathogens. Kwasi's role at Scion is to research the use of targeted fungicides and biocides on selected high priority and iconic New Zealand tree species. He says, "There is an urgent need to find innovative, practical technical solutions and design limitations of current aerial and ground-based pesticide application systems. My role is to lead, design, implement and carry out experimental control field trials."
Simon Wegner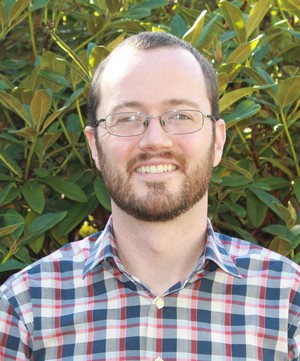 Simon Wegner most recently worked for the Ministry for the Environment in the Freshwater Directorate on policy implementation and behaviour change. In practice, that meant being part the outward engagement efforts trying to improve the quality of freshwater planning and get tangible action among stakeholders. He was also a member of the cross-government Behavioural Insights Group, which promoted the use of behavioural sciences and related social sciences to inform government policy decisions.
Simon is involved in the social licence and social impacts work on myrtle rust. And with his experience working on behaviour change issues, he says, "People are people regardless of the context, so there will always be similarities. Each of the themes I have worked on involves understanding how people respond to some form of threat - whether the threat of fire to their homes or of plant pathogens to the forests they use and care about. What I'm fascinated by is why people respond so differently to the same threat and how the different social and psychological contexts shape those responses."
Haere mai
Our new researchers will be working on joint projects with Te Tira Whakamataki, Manaaki Whenua, AgResearch, Plant and Food Research, AsureQuality, Will Allen Associates, Biosecurity Research Ltd, Massey University, as supported by MPI and MBIE.

Scion welcomes these fresh new faces who join a very collaborative multi-agency team in what promises to be a hard-fought battle for New Zealand's beloved Myrtaceae plants.