New Chief Operating Officer for Scion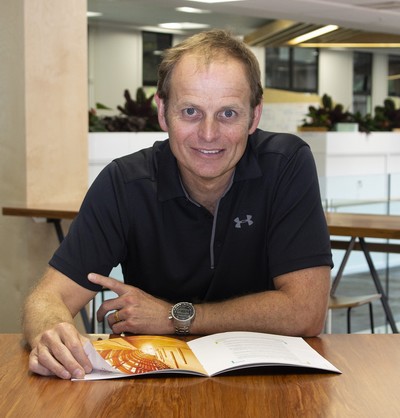 Dr Bart Challis is the newest member of Scion's Executive Management Team. As the newly appointed Chief Operating Officer, Bart will be responsible for overseeing research infrastructure and operational requirements. He will also lead our strategic science delivery, aligning it with Scion's Statement of Core Purpose and Strategy to 2030.

Dr Challis grew up in Rotorua and went on to complete a genetics-related PhD at the University of Otago before spending 16 years working internationally in Western Europe, North America and Asia. During this time, Bart worked in the biotechnology/life sciences industry performing various management and executive roles for multi-nationals including QBioGene, Invitrogen Inc and Active Motif Inc. Since returning to New Zealand, Dr Challis has worked as an executive at Hill Laboratories, initially managing the Agricultural Division, and more recently managing all commercial aspects of the Hills' organisation.

As an experienced executive with 20 years' technology-related industry experience, Dr Challis has established a proven track record in international technology commercialisation, research, development and operational management. He has also undertaken strategic partnering, creating and implementing strategic vision, leadership and successful multi-party negotiations.

The Scion team is excited to have Dr Challis on-board and we look forward to realising Scion's vision of growing New Zealand's prosperity through trees.