Solving the mysteries of forest hydrology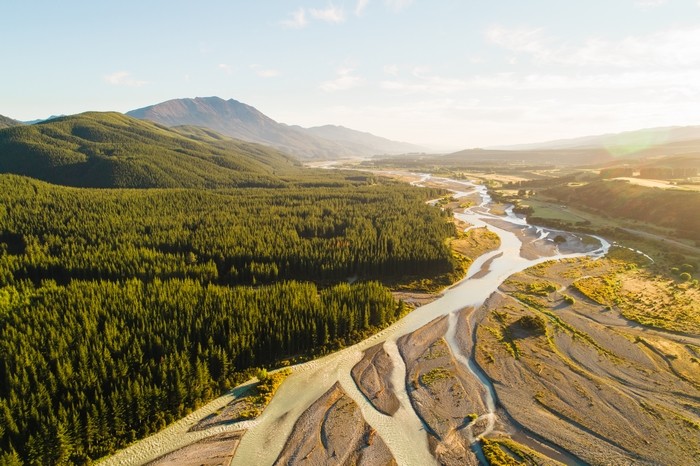 Irrigation, population growth, urbanisation, agriculture – these are all factors that are increasing the demand on New Zealand's freshwater resources.
Water quality is also under pressure from pollution, floods and droughts that are expected to increase in frequency with climate change.
Where do forests fit into this picture? When planted in the right place, we know they can help to protect the land and water from the effects of storms and floods. But we do not know how forests affect water resources at other times of the year, especially during dry months and droughts, or how that might change between tree species. Scion has just begun a bold new research programme that intends to find out.
Need for new research
There is a desperate need for new forest hydrology research. Most of the forest hydrology models used in New Zealand today are based on a small number of studies conducted in the 1960-70s. Also in use are algorithms developed for agricultural soils, which are very different from forest soils. Presently, there's no way to know how accurate these current models are, and a lot has changed since the data was initially gathered.
Now is our opportunity to ensure that new forests, including the 500,000 ha of new forests that could be planted through the One Billion Trees programme, are strategically situated where they can enhance water resources into the future.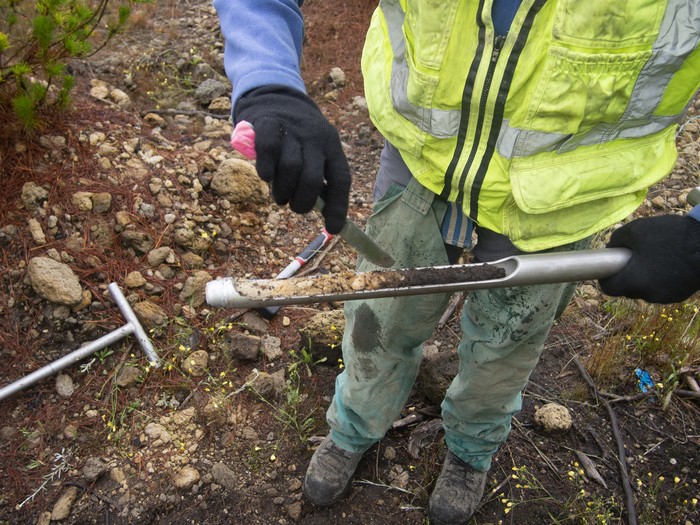 Forest flows
Scion is leading a new 5-year research programme called 'Forest Flows', supported by MBIE. The programme aims to create a biophysical model of forest hydrology that accurately predicts water retention and release for entire catchments, while also providing data on changes in water quality over time. This will ensure that New Zealanders have a sustainable water supply, a reliable source of high-quality drinking water, and that our land uses preserve social and cultural values.
This programme seeks to protect primary sector productivity and improve water quality, flood mitigation and current/ future demands for rural/urban users by qualifying water storage and release by planted forests. It will also quantify the positive and negative impacts of planted forests on water resources, including any potential impact resulting from intensification of planted forest management. It will determine whether some tree species and forest types are better at flood mitigation than others and identify planted forests that have the potential to be passive water reservoir systems.
The bold goal of this programme is to create a new biophysical forest hydrology model by combining cutting edge remote sensing techniques with terrestrial based measurements. The inclusion of remote sensing technology will give the team the data needed to scale their model, going from tree, to stand, to forest, to catchment and will be applicable to forests all over New Zealand. These extrapolations are only possible after detailed analysis linking the fine scale field measurements to the remote sensing data. Achieving this will be a breakthrough for hydrology research internationally.
The remote sensing techniques that will be used include lidar, hyperspectral imagery and p-band radar. P-band radar is a new technology that can penetrate the ground and pick up variation in water content.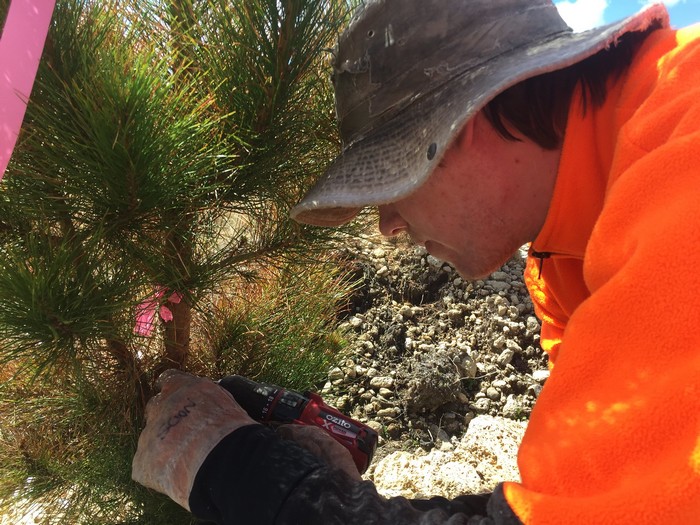 Tools
After the model is created and can accurately predict hydrology fluxes, the research team plans to create tools for assessing the combined ecological and economic implications of land use decisions on the provision of water services. These tools have a huge potential impact on policy setting and land use planning.
Working with stakeholders, including iwi, central and regional government, landowners and industry, the research team will create a framework for a web-based decision-making tool. It will incorporate biophysical, economic, social and ecological considerations that allow stakeholders to plan for optimal water use, yield and nutrient levels according to their priorities.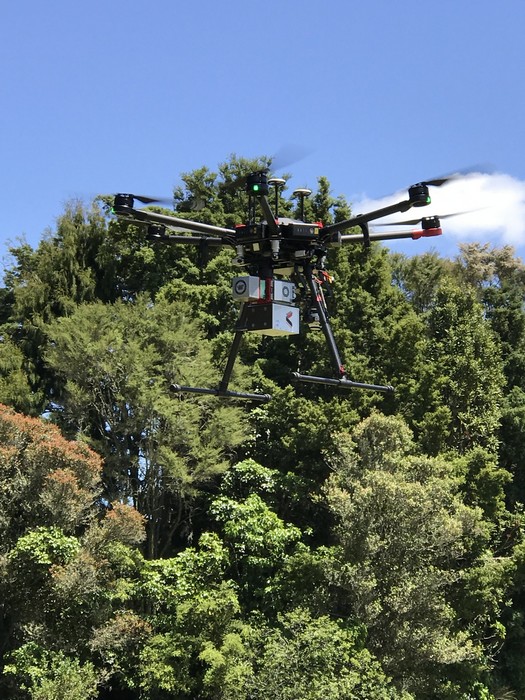 Paradigm shift
Forests are increasingly seen as a competitor for water by downstream users, and this is only likely to increase with the large-scale afforestation planned in the One Billion Trees programme. This research programme hopes to turn that around and prove how strategically situated forests can substantially increase water resources, further mitigating flooding, and enhancing future primary-sector productivity with increased water flow during drier months.
Ten years down the track this could mean that tree species planted as part of the One Billion Trees programme, or for carbon sequestration, timber and non timber products are spatially optimised by catchment to maximise water ecosystem services. We envisage that new forests will be used as low-cost water-storage alternatives to dams and passively supply water to downstream users during dry months, while mitigating overland flow during storms.
Collaboration
The boldness of this project is only possible with a huge range of collaborators from across New Zealand and the world. New Zealand based collaborators include NIWA, XERRA, and the Universities of Auckland and Waikato, with international, trans-Pacific collaborators from Remote Sensing Solutions, Meter Group, Virginia Tech and the Universities of Massachusetts and Southern California (USA), CSIRO and Whitegum Forest and Natural Resource (Australia), and ARAUCO (Chile).
Dr Amanda Matson describes what makes the Forest Flows programme so unique.
For further information the Forest Flows research programme contact