Are you ready to take the circular bioeconomy journey?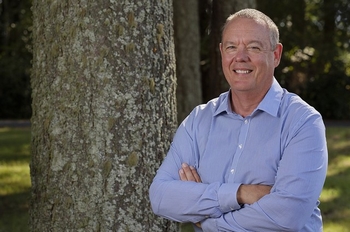 In previous editorials, I have described my vision for a New Zealand where my grandchildren, and theirs, can thrive because being environmentally sustainable is mainstream. It is the way city and country people live in 2050. To get there, we need our economy to shift back to the future where growing our resources takes over from taking raw resources from the ground.
An imperative is a national bioeconomy strategy for New Zealand. This strategy must be cross-sectorial, involving players in all sectors, to ensure all opportunities and challenges are identified. And adopting multi-sector thinking makes sense for New Zealand because of our size and relative ease of integration.
Already New Zealand has the setting and ingredients for a bioeconomy. We have plenty of land (relative to population), water, primary industries, strong biological sciences and we are not overly invested in fossil-fuel based manufacturing.
As a country we can embrace a move from an oil-based economy to a plant-based one more easily than other countries, and we have our own cultural stories that strongly connect us to the land. A bioeconomy encompasses the production of renewable biological resources, and their conversion into food, feed, biobased products and bioenergy via innovative and efficient technologies.
We need to go a step further and think 'circular bioeconomy', which is where industrial systems are designed to minimise waste and make the most of biological resources (or biomass).
New Zealand's largest source of biomass is planted forests, with plenty of low-value leftovers from the harvest and processing of trees. Adding value to slash and piles of bark is a tangible example of an opportunity that would contribute to the circular bioeconomy.
Scion has been applying a sustainable design approach, conducting biobased R&D for many years, and we have developed many biobased solutions to enable a circular bioeconomy. I was awed by what I saw when I arrived here less than three years ago and yet frustrated by why our science wasn't being taken up.
Globally Scion is recognised as a leader in the circular bioeconomy approach and we have strong international science networks and active research collaborations. We're now working hard on gaining this same recognition at home, and signs are positive. For instance, we lead a research programme to demonstrate bark biorefinery technologies that can convert millions of tonnes of bark into high-value materials and products. We are pulling together a national roadmap for the future of plastics. We have delivered a biofuels roadmap for New Zealand and produced regional 'industrial symbiosis' case studies.
I am committed to seeing Scion become a key enabler in transitioning New Zealand to the circular bioeconomy. We have well-established scientific expertise in developing bioproducts from renewable resources. We have an open campus, unique pilot facilities and plenty of space to expand this important work for New Zealand and deliver world-class impact.
As an innovation nation, New Zealand can shine in addressing global problems and ensuring a sustainable future for our citizens.
We can redesign our cities and the urban environment using circular bioeconomy principles. Not only should 'wood first' and circular sustainable approaches be key principles, but cities literally could be green with high-rise buildings covered in trees and shrubs.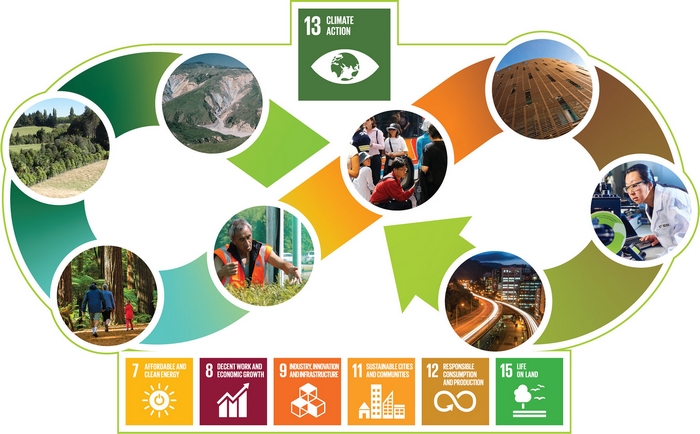 Vertical forests will happen. China already has several vertical forest projects where nature is an essential element of architecture. Such forest cities will absorb thousands of tonnes of carbon dioxide and pollutants. World leading experts on sustainable urbanisation see future cities being truly clean and green.
De-centralised manufacturing close to renewable resources will boost our regions. Advanced manufacturing technologies are reducing the need to manufacture at scale and ideally suit a future of vibrant regional communities with farming, forestry and manufacturing existing symbiotically.
Through redesigning our cities and industries we can transform New Zealand to a sustainable way of living that is beneficial socially, environmentally and economically. This will require a national strategy and bold corporate leadership.
I am ready for this journey, Scion is ready. How ready are you? I welcome your feedback.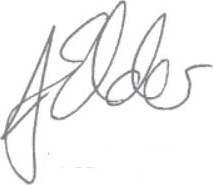 Dr Julian Elder
Chief Executive

For further information contact
Dr Julian Elder