Good as gold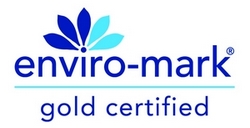 Scion recently gained Gold Enviro-Mark Certification.

Achieving gold means that Scion is progressing along the way to have a working environmental management system that has environmental stewardship woven into its decision-making process.

In particular, a formal environmental policy covering Scion's position on pollution prevention, risk management, and continual improvement of environmental impacts has been developed.

The Enviro-Mark programme is led by Enviro-Mark Solutions, the leading provider of environmental certification in New Zealand. Since 2001, its programmes have ensured that New Zealand companies are benefiting from international best practice, applied science, and effective tools. Enviro-Mark Solutions is a wholly-owned subsidiary of Landcare Research.