Scion bids farewell to Trevor Stuthridge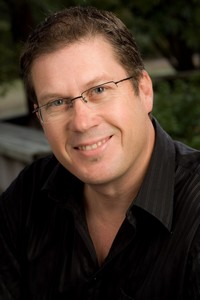 Dr Trevor Stuthridge, General Manager for Sustainable Design, leaves Scion to take up the position of Executive Vice President for FPInnovations in Vancouver, Canada, on 1 July. Trevor founded Scion's Sustainable Design group which has provided innovation in forest management,wood processing, pulp and paper and sustainability, specialising in clean technologies, forest industry informatics and value chain optimisation. He has also been instrumental in developing significant commercial opportunities in the past five years, including New Zealand's largest lignocellulosic-to-biofuels project, the sale of Scion's ATLAS software business and TERAX™, an organic waste deconstruction technology.
Trevor has been working closely with the Canadian research and forest sectors for over 20 years. Since 2006, he has served as an adjunct professor at the University of Toronto, and has previously completed a sabbatical at FPInnovations' Pulp, Paper and BioProducts division.
"This is an exciting opportunity to transfer skills and experience gained at Scion into a larger forestry and wood processing research organisation," says Trevor. "FPInnovations offers on-going opportunities to strengthen ties between Scion and other world-leading research organisations in order to create synergistic benefits to the broader industry sectors they serve. Some of these collaborations are already in progress and offer enormous leverage for New Zealand."I look forward to helping facilitate opportunities for researchers at Scion and our industry stakeholders to work closely with FPInnovations in the many areas of mutual interest I know we share."