Fond farewell to Paul Kibblewhite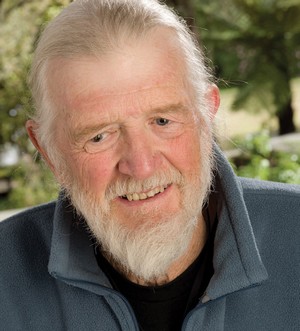 Scion staff bid a fond farewell to Paul Kibblewhite in August. Paul was a well-respected, long-time scientist at Scion known as much for his large personality as he was for his expertise and international standing in wood fibre and pulp sciences.
Paul joined the Forest Research Institute (as Scion was called then) in 1969, as a wood chemist. He quickly developed a profound knowledge of papermaking fibres and pulps, and by the early 1980s, was regarded as the leading scientist in the world in wood fibre science. His major contribution was to our understanding the importance of fibre classes, and the variability of properties based on location within trees, genotypes, site and environment.
Paul led the FRI Fibre Research Team that played a major role in supporting the developing New Zealand pulp and paper industry as it established itself as a producer of quality paper to at least equal that of the Northern Hemisphere. He published widely, and was frequently invited to present seminars and workshops all around the world.
In 1993, Paul was made a Member of the British Empire in recognition for his contribution to science. He was also a Fellow of the Royal Society of New Zealand and winner of Appita's most prestigious award, the LR Benjamin Medal.
Paul's deteriorating eyesight meant that in time, he was accompanied by a series of guide dogs. This did not stop him from pursuing his love of science and outdoor pursuits, particularly hiking. Following a dramatic helicopter rescue of guide dog Taupo when he was accidently poisoned on a three day tramp in Tongariro National Park, Paul and Taupo successfully repeated the exercise some time later. The headlines read "Paul and Taupo knocked Tongariro off".