Government invests in Scion technology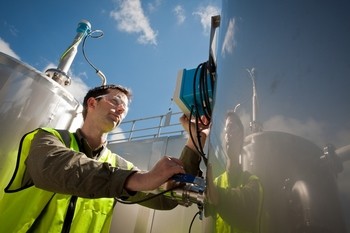 A $4.7 million Government grant to build a world leading waste treatment plant in Rotorua, will help to pave the way for a cleaner, healthier living environment for New Zealanders.
The plant will be a commercial scale demonstration model of the TERAX
TM
technology, which converts sewage sludge into energy and useful products. It will be built at Rotorua District Council's (RDC) sewage treatment facility where a pilot plant has been operating since 2011.
Pilot plant trials have shown the technology is capable of reducing the volume of municipal waste going to landfill by over 90 percent, and greenhouse gas emissions by more than 70 percent. In line with this is the significant reduction in associated financial and environmental costs, with useful industrial chemicals generated as by-products, that can be used for such things as fertilisers or in the production of bioplastics and biofuels.
"The success of the pilot model has given the council and Government confidence to invest in a full scale demonstration plant that will put TERAX
TM
in the spotlight, nationally and internationally" says Scion Chief Executive Warren Parker.
"TERAX
TM
is likely to change the economics of municipal and industrial organic waste disposal and minimise its environmental impact. It will also demonstrate a new way of creating sustainable products and generating value from renewable resources."
Scion, in partnership with RDC, developed TERAX
TM
as a solution to the amount of municipal waste going to landfill. The hydrothermal deconstruction technology involves two processes: the first ferments the sludge to reduce its volume, the second uses high pressure, temperature and oxygen to break down biosolids and release energy and valuable chemicals.
If the technology is adopted by councils nationwide, it is estimated two million tonnes of biodegradable waste could be treated each year. In addition to the substantial reduction in costs associated with landfilling, the recovered chemicals can generate income. In this instance, RDC will utilise the process outputs to lower the chemical costs of running its own sewage treatment plant.
TERAX
TM
has already attracted the attention of many regional authorities, and will be made available through a technology licensing company formed by Scion and RDC. They are jointly working on several national and international opportunities, with further research being carried out on how the technology can be applied to other industrial organic waste streams.