Biodegradation facility gains international accreditation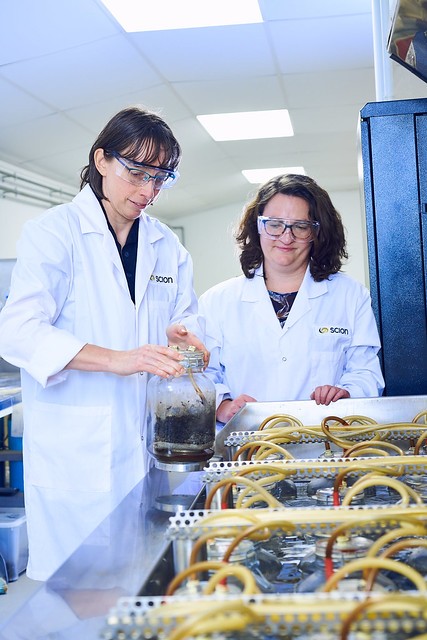 Scion's biodegradation facility is now accredited by DIN CERTCO to carry out compostability testing to internationally recognised standards.
The accreditation allows Scion to help companies certify their packaging products as compostable and use internationally recognised labels to communicate to consumers.
We are the only testing facility accredited in Australasia, and now we can meet the demand from local and international companies who want to back up their compostability claims.
There is a growing need for materials to be compostable. For example, if the packaging at an event is all compostable the food waste can easily be diverted from landfill. Another good example is in the horticultural industry where growing aids such as string and clips can contaminate green waste making it impossible to compost.
For more products to be compostable, it is important that companies can get independent verification that their products meet the required standards. This gives consumers the confidence to choose products, and composters the confidence to accept products they know will be compostable.
The accreditation covers both industrial and home compostable materials.
For further information on Scion's compostability facility contact