Forests will be the essence of our bioeconomy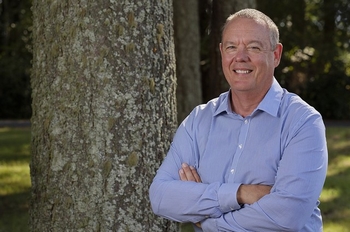 Not so long ago, in New Zealand, the words 'bioeconomy' or 'circular economy' were rarely seen or heard in the public domain. Now, these words are appearing in trade and mainstream publications as the concepts become socialised.
In February, NZ Business magazine ran an article titled "Constructing our circular economy". It described the waste that accumulates on a building site and introduced circular solution thinking as the way to reduce the huge cost to our economy and environment from dumping of demolition and construction waste.
We all know about the environmental damage wreaked by plastic waste. The discovery last month of a plastic bag and lolly wrappers at the bottom of the 11-kilometre deep Pacific Ocean's Mariana Trench is unwelcome news.

Clearly the linear, fossil-fuel based economy has had its day. Consumers are calling for action, and at Scion we are helping manufacturers respond with R&D in areas like packaging and biodegradation testing.

While many nations are ahead of us with bioeconomy strategies and embedded sustainable development principles, New Zealand can learn from their experiences and adapt our response to suit our needs.
In our "Strategy to 2030", Scion has defined the 'bioeconomy' as encompassing:
the production of renewable biological resources, and
their conversion into food, feed, biobased products and bioenergy via innovative and efficient technologies.
And, when the waste from one process becomes the feedstock, or raw material, for another, we have a circular bioeconomy.
I believe the future for New Zealand is bright if we embrace the bioeconomy movement, and we can benefit on the global stage more so than under the old fossil-fuel economy. My passion for this was super charged a few weeks ago at the inaugural Ohanga Amiomio Pacific Summit hosted by the Ellen MacArthur Foundation. See "Indigenous worldviews and the circular economy".
In partnership with the Ministry for the Environment, Scion brought this summit to Rotorua – a location poised to be New Zealand's hub for circular bioeconomy leadership and action. Scion's role in this was affirmed by an invitation received by the Ellen MacArthur Foundation to join a panel discussion on biomaterials at the foundation's London Summit this month. Needless to say, we are participating.

New Zealand's advantage in embracing the circular bioeconomy is many-fold. We can grow renewable biological resources, like trees, very successfully and we have unproductive land for such growing. We have a relative blank canvass for new industries, especially in regional New Zealand. Plus, we have proven R&D and innovation prowess.
Asa Ek, CEO of Finnish company Cellutech, has said, "Everything that is made from fossil-based materials today can be made from trees tomorrow". For me, this statement sums up my vision for the bioeconomy and Scion's mission to make this real. That journey has started with current technologies like the new 3D printer filament we reported on in this newsletter a year ago. Made from a Scion-developed compound containing New Zealand pine, the filament is 100% biobased and compostable, and sold by a local firm.

Our new research programme to create a 'bark biorefinery' is inspiring. Essentially, we will develop technologies to convert millions of tonnes of bark into high-value materials and products, create new regional jobs and contribute markedly to our GDP. See our article here to learn about this transformational concept. Trees will be the mainstay of a New Zealand bioeconomy. Scion's vision – Prosperity from trees - is so apt. Trees are the ultimate renewable resource. They are carbon sinks, they are living factories, they are mini ecosystems in themselves and forests of trees provide many ecosystem benefits.

That's why I'm privileged to lead Scion and be part of the movement towards a bioeconomy for our country. I believe in "The right trees, in the right places, for the right purposes, from permanent forests stabilising land and capturing carbon, to forests for manufacture of high-value products, through to short-rotation energy forests".
I welcome your thoughts on this topic and any other matters raised in this issue of Scion Connections.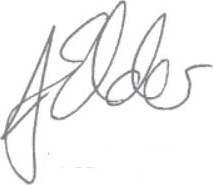 Dr Julian Elder
Chief Executive

For further information contact
Dr Julian Elder