Bark: A building block for a circular bioeconomy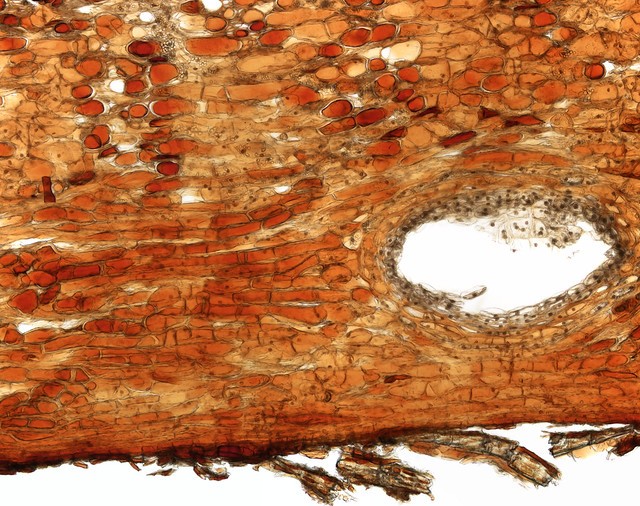 As New Zealand adapts to a world living with the effects of climate change, Scion is helping to solve challenges that arise and to support the transition to a new economy
focused on sustainable design and renewable resources. The 'bark biorefinery' is one piece of this much larger jigsaw. Working with industry, international science networks and a diverse group of stakeholders, we are using advanced technology and science to create solutions for global and New Zealand problems such as our reliance on fossil fuel-based products. Biorefineries and specifically bark biorefineries will form an important part of this strategy and become a critical step in our move towards a circular bioeconomy while meeting many of the Government's goals for an environmentally and economically sustainable future New Zealand.
The project
Bark biorefinery technologies provide a new economic opportunity to convert an underutilised waste stream into a range of high-value materials and products. These could earn an estimated $400-600 million per annum and contribute $1.8 billion to New Zealand's GDP. With infrastructure and relevant policies in place, regional biorefineries have the potential to add several thousand new regional jobs by 2050.
Coming up with methods that can extract and refine high-value chemicals and create new products in a bark biorefinery is at the heart of our new five-year Scion-led research programme supported by the Ministry of Business, Innovation and Employment's Endeavour Fund.
By 2023 Scion and partners will have made the first crucial steps towards creating bark biorefinery technology leading to the development of a demonstration plant.
This biorefinery concept will stretch far beyond bark. The approach can be applied to many of New Zealand's biomass streams. Once the necessary science and infrastructure is complete, regions all around New Zealand could be running their own biorefineries employing people in highly skilled jobs producing high-value, environmentally friendly products.
Why bark?
Around 2.3 million tonnes of bark is produced annually by the New Zealand forest industry. It is an underutilised resource that will increase as a ban on methyl bromide use comes into effect from 2020, and only de-barked logs will be permitted for export. At present, most bark is left in the forest, with small amounts collected for boiler fuel or used as soil additives (for example, in potting mix) and some is exported still on logs.
Pine bark is a rich source of polyphenols, terpenes and resin acids that each have unique functional and structural properties. The Scion research team plans to use a combination of extraction techniques to obtain high-value products, as well as water treatments to extract tannins. The remaining solid waste has a high residual energy content and could be processed into bark briquettes and used as a renewable biofuel, for example.
Some tannins are currently on the market, predominantly used in leather tanning and adhesives, but they are hydrolysable tannins. Pine bark contains condensed tannins, which are more readily chemically modified, offering a wider range of applications.
The bark biorefinery also promises to deliver significant quantities of new water-repelling (hydrophobic) polymers. Hydrophobic polymers are used in items from paper coffee cups and rainwear to touchscreen coating technology. The current market is dominated by petrochemical-based polymers, but bio-based hydrophobic polymers are part of a rapidly growing market niche.
International connections
Globally, no bark biorefineries exist yet, though research to extract valuable chemicals from forest waste streams through biorefineries has been underway for some time. By partnering with collaborators, the Scion programme is taking advantage of existing international expertise and linking their capabilities with our research aims. Our collaborators are VTT (Finland), Fraunhofer IGB (Germany), University of Lisbon ITQB NOVA (Portugal) and Auckland University of Technology.
The long-term vision
Around 90 billion tonnes of raw materials are used every year to support the global economy – we all are responsible for more than 12 tonnes per person. By 2050 these numbers will have doubled. Unless we can find ways to use these resources more sustainably and efficiently, we will continue to use more reserves than the earth can generate. Biorefineries in New Zealand will be one of our contributions to this challenge.
Scion's bark biorefinery programme is the spark to ignite this wave of technology, infrastructure and opportunity in New Zealand.