Award winning researcher shifts from biomechanics to packaging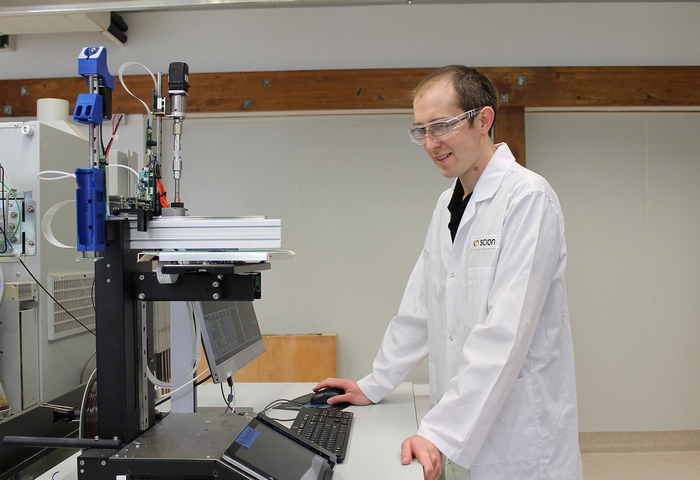 "I've been interested in how things work and what they're made of, for as long as I can remember," says Dr Kelly Wade.
As a child, he was always tinkering with something. His parents were happy for him to pull things apart and try to fix them or improve them before putting them back together again. Looking back, Kelly thinks these were the habits that started his love of engineering.
A lot has happened since then. Kelly has gone on to begin a successful career punctuated with accolades, the latest award being Young Professional of the Year in the Australasian Packaging Innovation and Design Awards.
But Kelly didn't start his career in packaging. Following a Chemical and Materials Engineering degree from the University of Auckland, he undertook groundbreaking research on intervertebral discs (the discs within the human spine).
Biomimicry, biomechanics and biomaterials
Choosing to concentrate on materials engineering because it "sounded like the most interesting specialisation", Kelly went on to get a PhD in biomechanics.
"I took a course where we discussed the materials for knee replacements. I remember being impressed with the far superior performance of natural biomaterials when compared to engineered metals and composites."
When the PhD opportunity came up with Prof. Neil Broom at the University of Auckland, Kelly began work on his intervertebral disc research. Kelly explains: "Intervertebral discs are the main component in the joints of the spinal column. They allow vertebrae to move while bearing substantial compressive loads.
"We were able to show that the soft, mobile centre (nucleus) contains a highly convoluted fibre network that is integrated with the surrounding outer wall (annulus). Knowing that the disc contains structural gradients is key to understanding how it behaves under load and how it fails or degenerates."
Further research into disc failure and understanding how the herniation process affects the disc at the microstructural level, landed Kelly a prestigious fellowship from the Alexander von Humboldt Foundation. During this time Kelly also won the International Society for Study of the Lumbar Spine (ISSLS) Prize and the AG-Grammer prize, the two major awards in spine research.
Back home to New Zealand
At the end of his fellowship, Kelly heard more about Scion. He liked the idea of working towards more sustainable products and industries, as well as the challenges of working with different biomaterials.
At Scion, Kelly's focus has been on packaging material trials in the WHITE room for industry and for research (Scion's humidity and temperature-controlled facility, the WHITE Room is used for testing the performance of cardboard boxes in chilled supply chain conditions).
Currently, Kelly and the team are looking into how the moisture content of cardboard boxes is influenced by their environment and they believe this will result in new insights into the process that leads to boxes failing in storage.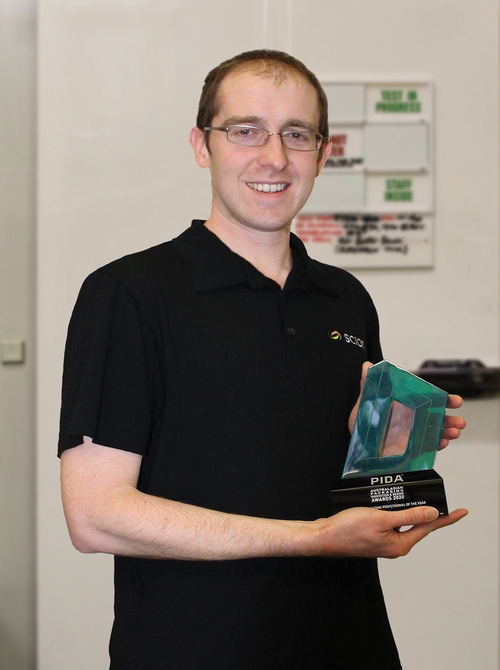 Industry for the future
Packaging is one of the key enablers for any nation undergoing the transition from linear to circular economy.
All science and innovation within Scion's packaging programme are based around circular principles. Transition of an export/import dependent nation like New Zealand to a circular bioeconomy without appropriate packaging solutions is impossible.
Packaging, particularly single use plastic packaging, has been under scrutiny recently. It is seen as a major contributor to today's waste problems, but also essential to protect the products within. As such, it is an area ripe for innovation as we look to apply the principles of the circular bioeconomy in our products and systems.
For the packaging industry to make the shift to a circular bioeconomy, Kelly says we need to "move towards more easily recycled packaging, fewer multi-material packages and a dramatic reduction in single-use plastic packaging. Use of biobased polymers to replace petrochemicals, will also be part of the solution and I expect to see growth in traceability to ensure safety and origin of goods."
If we don't innovate, there could be trouble for New Zealand's economy. "As an export nation, it is important for New Zealand manufacturers to meet the increasingly high environmental standards for packaging that are demanded by our overseas markets, while also protecting products. I believe we are well placed to support this effort here at Scion."
For further information contact