Face shield shortage at Lakes DHB solved by Rotorua companies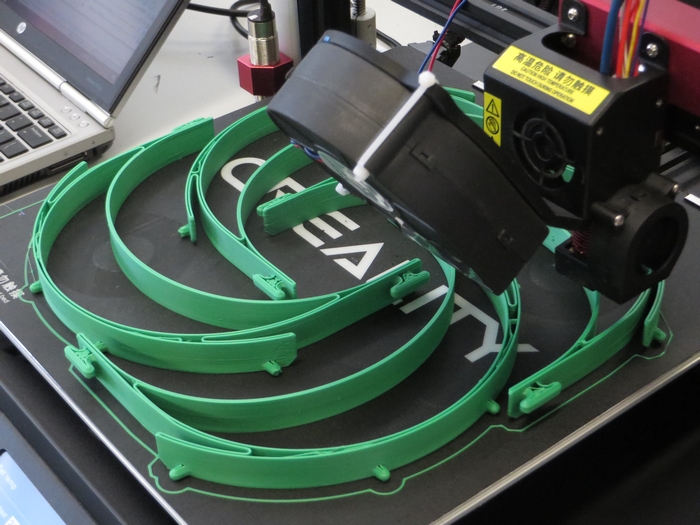 In the height of New Zealand's COVID-19 response, a group of Rotorua companies pooled their talents to manufacture 215 face visors for Lakes District Health Board.
Working together, Scion and Kilwell Fibretube came up with a solution that would meet the needs of the DHB, which provided clinical input and advice.
A Prusa face shield design consisting of a 3D printed headband, Perspex shield and an elastic band at the back was agreed upon. High Duty Plastics cut the Perspex shields using their laser cutter. The elastic bands were provided courtesy of AJ's Emporium and the DHB.
With some changes to maximise coverage, improve design and reduce printing time, the final 3D design was agreed upon and production began. The headbands were 3D printed using industrially compostable bioplastic PLA at both Scion and Kilwell Fibretube.
Dave Gower-Rudman, DHB Facilities Manager said the visors were modified after infection control recommendations and are robust, fully re-usable and fit for purpose.
"At the time of receipt there were very few options available for eye protection. Even goggles and safety glasses could not be sourced in sufficient quantities. The receipt of these locally made visors was both well received and excellently timed", said Dave.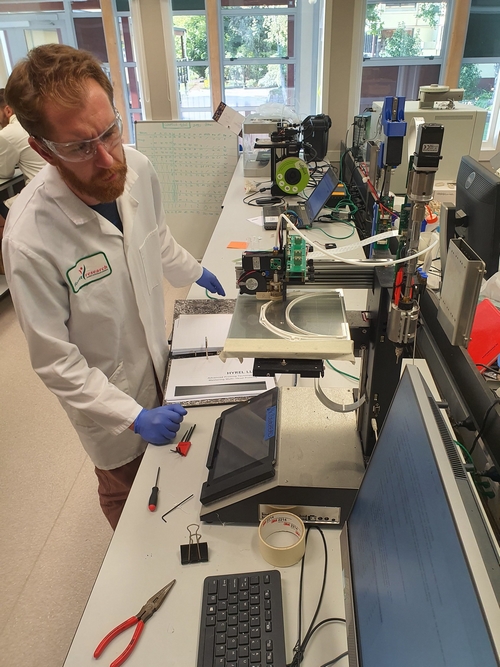 The 215 visors were delivered to Lakes DHB between 6 and 9 April. Dr Marie Joo Le Guen, Additive Manufacturing Research Leader at Scion, said this is the type of response you'd expect from a Crown Research Institute.
"We've applied design thinking using the flexibility of additive manufacturing and partnered with companies on our doorstep to solve an urgent and critical problem", said Marie Joo.
Kilwell Fibretube CEO Craig Wilson says, "This was a great example of innovative thinking while working under exceptional circumstances. It also highlighted the value of having a strong local business network. The contribution of some excellent Rotorua firms working together was what got the job done. On a personal note I was very impressed with the number of staff that volunteered to help if needed and extremely proud of the team that worked on the project."
All involved agree that this collaboration was highly successful and demonstrates how ingenuity, science, engineering and manufacturing capability can swiftly provide real solutions that benefit our people and New Zealand.
For more information on Scion's additive manufacturing capabilities, contact