Paving the way for transformation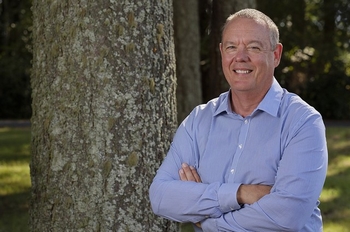 As the COVID-19 pandemic forced us into lockdown, commentators, influencers and leaders alike started to talk about a future New Zealand using concepts Scion has
long paraded. We read about rebuilding our economy sustainably, making our primary industries carbon neutral, rejuvenating manufacturing industries with innovative green technologies, exporting value rather than volume, reforming investment systems, thinking differently to achieve SDGs and so on.
Amongst the hardships of lockdown, we experienced pleasure from the new quietness, hearing bird calls, taking time to chat, exploring our neighbourhoods and so on.
We enjoyed cleaner air too in urban centres. During Alert Level 4 our daily CO2 emissions fell up to 41 per cent according to a new study¹, a drop second only to Luxembourg. While achieved by our collective confinement, which no one wants to repeat, this impressive drop marks a moment in time for us to reflect on what could be possible.
The R&D sector will be crucial to that possibility, just as it is crucial to informing New Zealand's response to the pandemic. The sector will be vital in our recovery phase and has much to contribute to the rebuild phase by helping to reshape a post-COVID New Zealand.
Finding solutions to challenges is the cornerstone of R&D, and I am proud of Scion's hands-on role during lockdown. We helped to repurpose technical equipment to produce face shields for our local district health board and began making enzymes crucial for COVID-19 research. Now we are focussed on the country's recovery and rebuild phases to bring about better outcomes (economic, environmental and social) for New Zealand.
Scion's strategy is already well aligned with this once-in-a-lifetime chance our country has for an economic transformation to a better way of living based on a more resilient, productive, diverse and low carbon economy. Transformation in the forestry, wood processing and manufacturing sectors will bring new economic opportunities that support recovery. Now is the time to accelerate our strategy.
I see a future where forests are a valued part of our landscapes being grown for three clear purposes. Some forests are planted primarily for their environmental benefits, some forests are grown for timber to be better used in our buildings and some forests are grown for fibre and chemicals to replace the products we make from finite fossil fuels. In this future, New Zealand is sustainable, carbon neutral and waste free.
Such transformation of forestry offers huge potential for New Zealand, nationally and regionally. In my opinion, the potential is larger than what was offered when refrigerated shipping began 138 years ago. The way was paved for our trade in frozen meat and dairy products with tremendous impact on our 20th century economy.
By boldly unleashing the power of forestry, New Zealand could repeat such a transformational impact. New Zealand is well positioned to be part of the future sustainable, global, circular bioeconomy. We are already seen as environmentally good, we have a strong Maori culture to integrate into this story, we are great at growing trees and have yet to fully start moving up the value chain. Part of this narrative is the statement I have adopted from global renewable materials company Stora Enso "Anything made from fossil-based materials today can be made from a tree tomorrow".
Scion's strategy is direct and quite simply summed up at enabling New Zealand to transition to a circular bioeconomy. This is the rebuild we are championing, and to that end we are looking for investment to establish biopilot facilities that will allow the scale up of technologies around new biomaterials. A biopilot centre is a national need and will return huge potential around new industries and new jobs.
We have another area of urgency that we are also now concentrating on. The future of both plantation forestry and conservation forestry relies on modern and efficient nurseries serving a wide range of indigenous and exotic trees. If we are going to take hold of the opportunities in front of us we must address this rapidly growing need. Our 'Nursery of the future' initiative and proposals to expand this are an important contributor to the forestry sector's success.
I wish all our partners and customers the very best as we collectively tackle the COVID-19 recovery and rebuild phases.
As always, I welcome your thoughts on this topic and any other matter raised in this newsletter.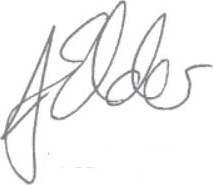 Dr Julian Elder
Chief Executive

For further information contact
Dr Julian Elder
¹ Le Quéré, C., Jackson, R.B., Jones, M.W. et al. Temporary reduction in daily global CO2 emissions during the COVID-19 forced confinement. Nat. Clim. Chang. (2020). https://doi.org/10.1038/s41558-020-0797-x