Scion joins XLabs – New Zealand's first circular economy lab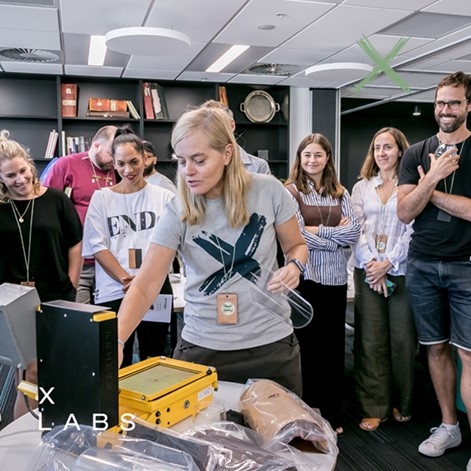 The promise presented by a circular economy model is staggering. It offers a world without waste, where value stretches beyond monetary value. For organisations and designers that are looking to 'go circular', the first question is, where to start?
Prominent Kiwi businesses like Haka Tourism and the Warehouse Group have enrolled in the nation's first circular economy lab, named 'XLabs'. Auckland-based, XLabs is the brainchild of Louise Nash (from Circularity) in partnership with Auckland Tourism, Events and Economic Development (ATEED). The strength of the programme is that it has been designed by circular economy practitioners and it has a powerhouse line up of experts, engaged to mentor businesses making the shift. Scion is proud to be involved in this group, with Dr Dawn Smith and Marc Gaugler advising XLab's participants on the use of innovative materials for circular products, namely bioplastics. Dr Florian Graichen also participated as an expert panelist.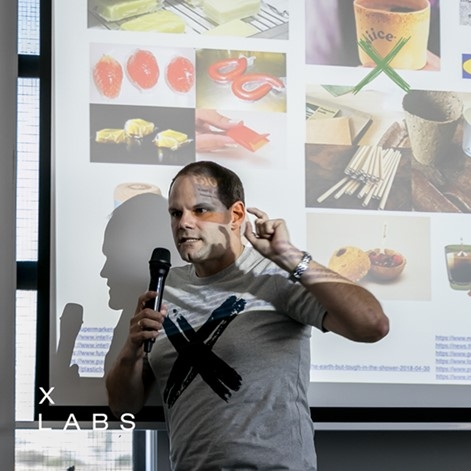 A circular methodology
XLabs are described on their website as "A series of collaborative workshops at the necessary intersection of sustainability, technology and science. Together, we will help you unlock pathways towards a more regenerative future in Auckland – a circular economy worth up to $8.8 billion."
XLabs uses a methodology developed by circular economy specialist company, Circularity. With their tried and tested six methods, participating businesses can apply circular economy principles to begin their circular journey. The methods include closed loop systems, smart materials, service-based usage, regenerative behaviours, networked participation and embedded intelligence. Weekly workshops focusing on these methods were helped along by presentations and advice from experts, such as Scion's materials scientists, Dawn and Marc. At the end of the workshops, participating businesses took part in online pitch sessions, where they presented their redesigned business models, products and services to stakeholders and potential funders.
Sharing our circular expertise
Dawn and Marc presented during the 'How might we grow our World' themed workshop day. They helped participants to understand how bioplastics can fit into the circular bioeconomy. Their intent was to spark thoughts and ideas and get attendees excited about new possibilities, rather than offering solutions at this stage.
"It was a positive experience," says Dawn. "The audience was very engaged and had a lot of questions – sometimes hard questions. It was great to be able to engage with different groups who described their own journey to change their businesses to operate in a circular manner."
Marc agreed, "What stuck with me, was the breadth and diversity of businesses, companies, individuals and approaches at the workshop. There were tourist business operators, e-solution development companies, building products companies, and many more. All had their own plans on how to transition to a circular economy or circular business model."
Scion has been in the circular bioeconomy business for some time, concentrating on growing, harvesting, and developing products at all value scales and utilising side products. The deep technical knowledge gained by the team over decades is invaluable in helping to fast-track industry initiatives. Marc says, "Through this work, we have built domestic and international networks, which we use to connect Kiwi companies with partners that can help to realise their initiatives."
Next steps
The work is not finished although the workshops have been completed and final pitch presentations are over. Dawn and Marc are continuing to provide advice on some of the concepts and ideas that workshop participants have, while they also look to secure additional financial support to drive these initiatives. Marc says, "Some of those ideas also closely align with initiatives of other organisations that we're in contact with. We're connecting people to bring together a coalition of the willing and generate critical mass for new ideas."
XLabs founder Louise Nash says that the results speak for themselves. "The design of the programme enabled businesses to not only build capability in this space but to explore, ideate and prototype circular solutions for a challenge their business was facing. We now have over 12 circular solutions generated across construction, food production, packaging, technology, transport and education.
"It has been fantastic to engage Scion in the inaugural XLabs to provide these teams with experts to help make their solutions a reality."
For more information about Scion's participation in XLabs, contact
For more information about Circularity and future XLabs, contact