Forestry's bright future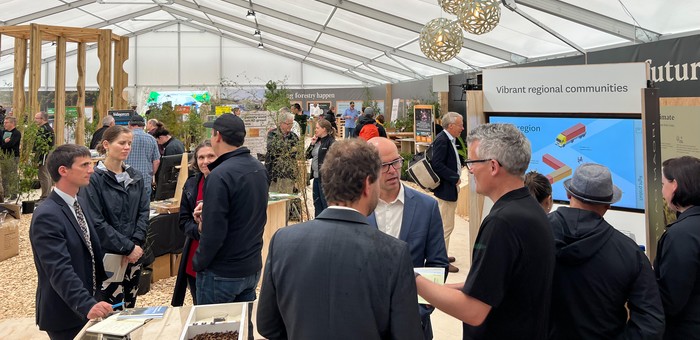 In a Fieldays first, 35 organisations and companies from the forestry and wood processing sector came together under one roof inside the Fieldays Forestry Hub. We showcased the latest innovations and research that our scientists have been working on and connected with the public, industry, media, and government over four days to tell the story of wood – our low-carbon future.
From 29 November to 3 December, visitors explored the many facets of forestry and discovered how the sector has a vital role in mitigating climate change.