Reducing emissions: Magnifying New Zealand's impact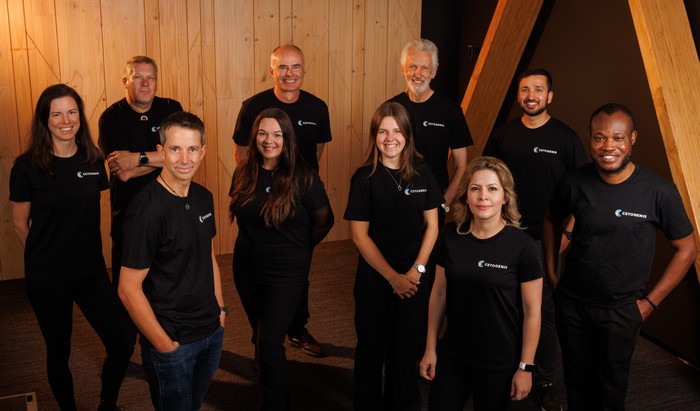 A change in market attitudes and needs, leveraging strong local and international relationships, and a new way of thinking have enabled clean-tech start-up Cetogenix to bring world-leading science out of the laboratory and into actuality.
Cetogenix is addressing the most significant challenges presented by disposal of the world's 1.5 billion tonne per year organic waste streams: value recovery, environmental impacts, and processing cost. This is being achieved by focusing on modular, retrofittable systems for conversion of organic biomass feedstocks to energy, nutrients, and bio-based products, that ensure 'no waste is left behind'.
From foundational science to a new market
Cetogenix builds off a significant R&D foundation generated as part of an ongoing waste-to-value programme created by the company's executive leadership team while they were all based at Scion. This work demonstrated the benefits of the core concept – conversion of organic wastes into bioeconomy feedstocks, which was translated into a valuable intellectual property portfolio.
The company's lead investor, Pacific Channel, obtained exclusive global rights to this Scion IP in 2019. In 2021, Pacific Channel approached the original development team to step back in and realise the potential of the IP within changing market channels. Over the past year, Cetogenix's leadership team has pivoted the core platform to specifically target its application to renewable natural gas production, modularity and as a complementary and retrofittable system to the established and high-growth anaerobic digestion market.
While anaerobic digestion is relatively new in New Zealand, internationally it is a $26 billion per year capital investment industry, which produces the majority of the world's biomethane – a sustainable replacement for fossil-derived natural gas.
One limitation of anaerobic digestion is that a high proportion of the original waste material does not break down into biogas – meaning lower production efficiencies, higher operating costs, and potential environmental impacts through disposal of the leftover material.
Cetogenix specifically uses this leftover material – digestate – as its feedstock, increasing gas production of the plant by 40%, eliminating the need for digestate disposal, ensuring recovery of nutrients, and destroying any contaminants.
It is a disruptive value proposition that has successfully attracted $4.5 million in seed capital investment over the past year and may generate up to $120 million each year in revenue for Cetogenix when fully commercialised.
Partnership in practicality
Scion and Cetogenix have signed a Memorandum of Understanding (MOU) to bring about significant impact benefits. As an example of the MOU's value, Scion was recently successful in securing a significant grant from the BioResource Processing Alliance to help scale up the Cetogenix technology.
Cetogenix is also headquartered at Scion's Te Papa Tipu Innovation Park, where it now has 12 staff, a dedicated laboratory, and a pilot-scale prototyping system. This co-location reflects the company's belief that strong science-commercial partnerships will accelerate innovation and deployment.
Scion's general manager of Forests to Biobased products, Florian Graichen, says science is the foundation for change, but it is not enough in isolation.
"Our purpose as a Crown Research Institute (CRI) is to partner with companies to achieve the impact we want to see for New Zealand through science. It's imperative we have commercial partners to be able to take our science and technology out into the market.
"This is about opportunities that go beyond Scion. Part of our mandate is also to incubate new opportunities that then create assets for high-value jobs and regional growth, particularly around cleantech and a circular bio-based economy."
Cetogenix managing director Dr Trevor Stuthridge says Cetogenix is a real partnership success story in terms of a CRI/ industry dynamic and highlights a paradigm shift in the way workable innovation can be brought to market.
"It's always been a challenge bringing new technologies out of the laboratory, as science has traditionally worked in isolation of the end-user. Our team has been lucky to be highly engaged with both industry and Scion throughout the development of this technology.
"It's taken some time for the market to catch up to our value proposition, for the people involved to have the confidence and experience to take things forward, and for the investment community to be comfortable investing in the cleantech space in New Zealand.
"It has been a convergence of journeys to get to this point and we are privileged to have a strategic partnership with Scion that will hopefully also be an exemplar for others."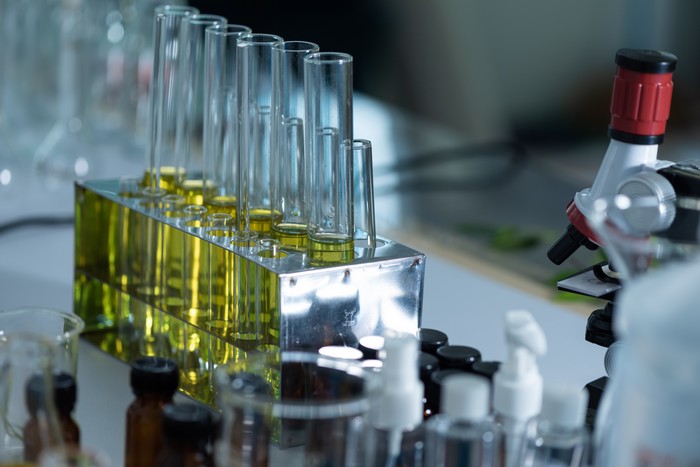 The power of pivoting
Stuthridge says 10-plus years ago, when the technology's principles were first developed, it was in response to lowering the costs and impacts associated with bio-based waste ending up in landfill. Now, the waste management industry has pivoted towards adding value to that waste material and creating energy security, particularly around renewable natural gas production, as decarbonisation policies and energy security challenges increase worldwide.
"In setting up Cetogenix, we saw the connection between the old technology's strengths and potential, a fundamental change in market thinking, and we knew the time was right to bring this technology back to the table.
"It was a convergence of a number of things: our personal career experience, growing consumer demands, improved investor understanding in this type of technology, and the global regulatory imperatives to meet macro-trends on climate change, circularity and reduction in our dependence on fossil-derived products.
"We had very clear principles from the start around what sort of technology we wanted to create, such as adding value to the entire waste stream, avoiding environmental harm, and integration of multi-disciplinary science/engineering concepts – and because of that, I think we and Scion have always been ahead of the game.
"It took some time for the end-user and investment market to catch up, but now is the right time.
"We have deliberately designed a technology that is complementary. We are not in competition with current bioprocessing plants, which means our target market already includes more than 15,000 potential clients across Europe and North America alone."
The potential for wider impact
Creating local, regional impact is a driving factor for both Scion and Cetogenix.
Developing New Zealand's bioeconomy is one way in which to do that, according to Scion's portfolio lead for Distributed and Circular Manufacturing, Marc Gaugler.
"One of the critical challenges for New Zealand that could be aided by a bioeconomy is the need to create higher value, future-proofed jobs in our regions.
"If you couple that with the fact that the resources needed in a bioeconomy are geographically spread out and seasonally diverse, there's a great opportunity to do things differently and process material where it's available, rather than transporting everything into one centralised hub.
"Not only does that help to create regional jobs, but it also helps keep the regional identity behind the material, depending on the application. Having start-up companies like Cetogenix in the regions also helps demonstrate how we can get innovation developed in-house at Scion out and what that innovation looks like."
Globally, there has been a big market shift in recent years towards 'process local, use local'.
Stuthridge says New Zealand's impact on climate change is smallscale, producing less than 1% of greenhouse gas emissions, but international deployment of our home-grown innovation is where we can pack a powerful punch and where we have the potential to see a huge global impact for change.
"Our New Zealand technology is our greatest contribution to environmental issues on the world stage and, as a country, we need to be thinking globally in the first instance when it comes to developing our technologies.
"International demand for local production and investment in climate-positive energy sustainability is expected to increase ten-fold over the next 10 years. It takes courage to think globally and New Zealand may be small, but our contribution counts."
Future proofing the innovation ecosystem
Stuthridge says partnerships between start-up companies like Cetogenix and organisations, such as Scion and New Zealand universities, are a hugely valuable vehicle for the development of future technologies.
"Working closely with CRIs and universities allows us to explore some of the riskier tech concepts that industry may not necessarily have the budget, time or capacity for. Let's use that intellectual firepower through the likes of scholarships, secondments, and internships, to push the boundaries because that's where the real gold is found.
"As a start-up with a global market, we can be one of those pathways for developing new ideas, concepts, and IP, and take them somewhere. We can also help equip current and future scientists with real-world experience in the challenges of science/technology translation to the market.
"Taking science out of the lab is surely the ultimate goal. The relationship between Scion and Cetogenix provides an incredibly valuable working example of how that can happen in reality."