Photography exhibition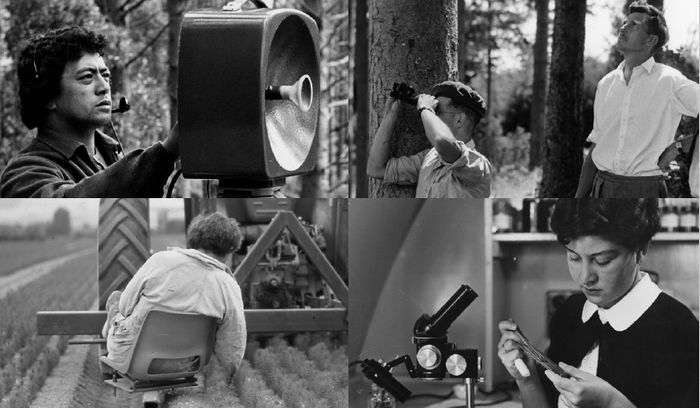 Celebrating 75 years of impact
A new photography exhibition is taking visitors to Te Whare Nui o Tuteata on a trip down memory lane of research and innovation at Scion.
In April 2022 the Crown Research Institute (CRI) turned 75 and, as part of a series of events across the year marking the special milestone, staff have dug deep into the archives to celebrate the people and research activity that have shaped Scion's history of impact in New Zealand's forestry sector. Eight photos are on display in an intimate gallery space in Scion's Rotorua building, Te Whare Nui o Tuteata until April 2023.
They are a visual record of Scion's research expertise and offer insights into the methods and equipment used over the years by scientists exploring radiata pine productivity, site mapping, tree genetics and nursery management – all work that has helped to create New Zealand's third largest industry for export goods.
Snapshots taken in the field, from the sky and inside Scion's laboratories transport visitors back in time and serve as a reminder of how technology, fashion and architectural trends have changed over many decades.
The public is welcome to pick up a bookmark with images from the free exhibition, accessed near Scion's reception, as a memento.
Since 1947, Scion's expertise has grown from research to support the development of sustainably managed exotic plantation forests to supporting New Zealand's transition to a circular bioeconomy. In this new era, Scion remains committed to enhancing New Zealand's prosperity, wellbeing and environment through trees.
The 75th anniversary has provided the CRI with fresh opportunities to share its work with the community and invite visitors into Te Papa Tipu campus, where Scion is headquartered in Rotorua.