Kirsty McGregor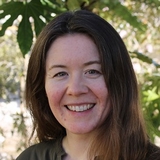 Contact
Phone:

+64 7 343 5578

Email:

Show email

Team:

Portfolio Office

Role:

Research and Ideation Office Manager
About
Dr Kirsty McGregor manages Scion's Research and Ideation Office. The Research and Ideation team provide pre- and post-award research management and grant writing support to scientists. The office also provides a point of contact for external funders.
Kirsty joined Scion in 2019, having previously held administration and research support roles at the University of Oxford UK and the University of Waikato. Kirsty's research background is in plant ecology and invasive species risk assessment.
Qualifications
PhD Ecology (Lincoln University, New Zealand)
MSc Ecology, Evolution and Conservation (Imperial College, London, UK)
BSc (Hons) Marine Biology and Coastal Ecology (University of Plymouth, UK)
Research capabilities
Ecology of non-radiata tree species and forests
Invasive species risk modelling
Career highlights
Academic and research:
Assistant Research Leader, Systems Ecology, Scion, 2020-present
Research Assistant, School of Geography and the Environment, University of Oxford, 2015-16
Postdoctoral Researcher, Charles University, Prague Czechia, 2012-13
Scientist, IUCN Sampled Red List Index for Plants, GIS Unit, Royal Botanic Gardens Kew, 2008
Professional and analytical:
Research Facilitator, Social Sciences Division, University of Oxford, 2018-19
Senior Analyst, HR Analytics, University of Oxford, 2013-2018
Selected papers
Brummitt, N. et al. (2015) Green plants in the red: a baseline global assessment for the Sampled Red List Index for Plants. PLOS ONE DOI: 10.1371/journal.pone.0135152.
Pyšek, P., Manceur, A.M., Alba, C., McGregor, K.F., Pergl, J., Štajerovà, K., Danihelka, J., Kartesz, J., Klimešová, Lučanová, M., Moravcová, L., Nishino, M., Sádlo, J., Suda, J., Tichý, L., Kühn, I. (2015) Naturalization of central European plants in North America: species traits, habitats, propagule pressure, residence time. Ecology 96: 762-774.
Alba, C., Skálová, H., McGregor, K.F., D'Antonio, C., Pyšek, P. (2015) Native and exotic plant species respond differently to wildfire and prescribed fire as revealed by meta-analysis Journal of Vegetation Science 26: 102-113.
Deppe, L., McGregor, K.F., Tomasetto, F., Briskie, J.V., Scofield, R.P. (2014) Distribution and predictability of foraging activity in breeding Chatham Albatrosses Thalassarche eremita in relation to environmental characteristics. Marine Ecology Progress Series 498:287–301.
McGregor, K.F., Watt, M.S., Hulme, P.E., Duncan, R.P. (2012) What determines pine naturalisation: species traits, climate suitability or forestry use? Diversity and Distributions 18: 1013-1023.
McGregor, K.F., Watt, M.S., Hulme, P.E., Duncan, R.P. (2012) How robust is the Australian weed risk assessment protocol? A test using pine invasions in the Northern and Southern hemispheres. Biological Invasions 14: 987–998.