Slash pile probes seek the heat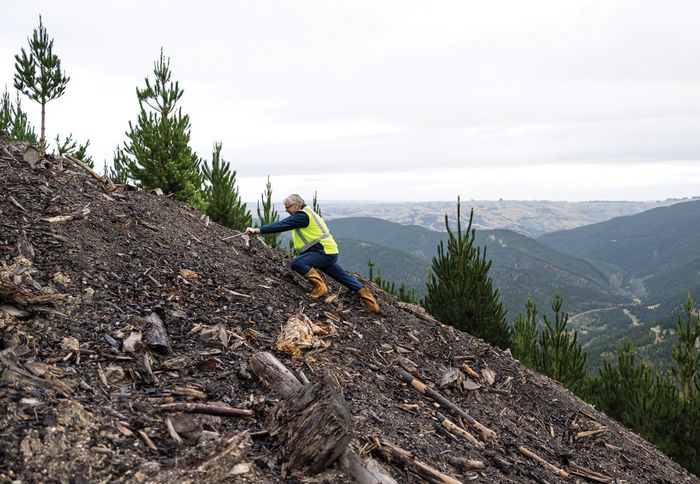 Spontaneous ignition of a forestry slash pile fire can cost forest companies up to $200,000 or more, so the development of a probe tool to monitor temperatures before piles catch fire is a game changer.
In logging operations, the process of creating logs from trees results in debris – sawdust, broken branches and logs, needles and cut-off ends of logs. This debris is swept into a slash pile that decomposes into soil over time. Occasionally however, decomposition results in the debris pile reaching very high temperatures and spontaneously igniting.
Concerned about a repeat of slash pile fires, and with no way of knowing which piles were hot, Wenita Forest Products (an Otago-based timber producer) sought assistance from Scion.
With funding through MBIE's Extreme Fire research programme, Scion's rural fire research team, together with industrial design company inFact, developed a slash pile temperature monitoring system that sends real-time temperatures to the internet via a satellite.
John Kerr, forester at Wenita, says the probes are a practical solution that perfectly suited Wenita's needs.
"The probes have been extremely useful and they're easy to use.
"Most slash piles don't cause any problems, but the odd one does and monitoring them the old way, by driving out to inspect them, used to be very time-consuming. These probes mean the suspicious piles can be monitored anytime from almost anywhere, which is brilliant."
The system is made up of long temperature probes that are pushed into the slash piles and connected to a satellite transmitter. The slash pile temperature can be monitored by a smartphone app or website from anywhere in the world that has an internet connection.
Wenita staff deployed and monitored the prototype probes in their forests from November 2021 to assess the risk of spontaneous combustion in 11 slash piles. The probes found six very hot piles with the hottest internal pile temperature in excess of 90°C with a high risk of spontaneous combustion.
Scion's rural fire experts, Veronica Clifford and Grant Pearce, consulted on how to manage these high-risk areas, including safely opening up and reducing the height of the piles.
In a recent report commissioned by Fire and Emergency NZ (FENZ) and prepared by Scion, forest companies reported that the costs associated with suppressing even relatively small skid site fires can range from $30,000 up to more than $200,000.
Senior scientist Dr Richard Parker says the economic, environmental and social impacts of wildfires are huge and any technology that reduces the risk is highly beneficial.
"This new slash pile temperature monitoring system can help remove the risk of spontaneous ignition of slash fires in forestry operations around the country and prevent fire outbreak.
"Now, Wenita can gain real-time knowledge of the temperature deep within their slash piles. They can monitor piles on wet, dry and warm days and take action if the temperatures rise. They can also look at long-term trends in temperature and discontinue monitoring when the piles have cooled," he explains.
Following the successful trial with Wenita, the Scion team is investigating opportunities to work with a commercial partner to develop the system into a market-ready product.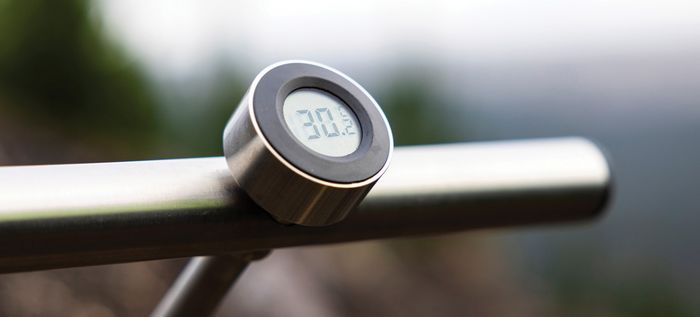 For more information on this work, contact