Creating next generation science leaders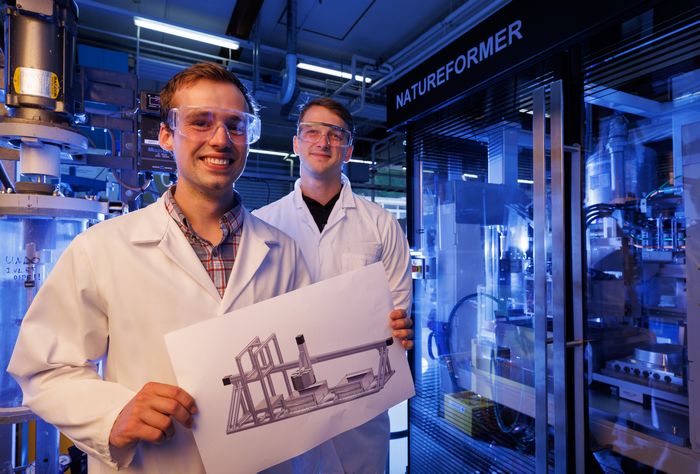 What better way to spend summer than working in Rotorua with Whakarewarewa Forest right on your doorstep? Twentyeight university students from around New Zealand took the opportunity to combine their love for science and the city by completing summer internships at Scion.
This diverse and skilled group worked across various research areas, including entomology, the nursery, geospatial science and contributed to the success of Scion's corporate teams. Students were based in Rotorua and Christchurch.
University of Auckland Masters of Bioscience Enterprise graduate Janet Reid explored applications for seaweed nanocellulose that were developed through the collaboration between Scion and AgriSea.
"Over the summer I developed nanocellulose-based air filters that could potentially be used in medical devices such as ventilators," she says.
"Manufactured from AgriSea's waste stream, this nanocellulose is a perfect example of a high-value circular product made from a unique New Zealand resource.
"The nanocellulose is applied to a paper or glass fibre scaffold using a vacuum filtration technique. Once it dries, it forms a thin layer that can filter out very small particles.
"I used scanning electron microscopy to examine the surface of the filters, which let me observe how the nanocellulose fills gaps between the fibres of the scaffold material. As a natural, biobased material, these nanocellulose filters could provide a biodegradable replacement for the synthetic filters that are used in medical devices."
She says the internship provided a great introduction to new techniques.
"Scion's expertise in wood-based products can be translated to novel materials, like seaweed, allowing more efficient product development."
University of Canterbury Bachelor of Engineering (Honours) graduate Caelum Betteridge spent the summer designing a benchtop thermoformer for the pulp lab.
"As a freshly graduated mechanical engineer it was great to have such a friendly and experienced team to provide guidance.
"There was plenty of learnings – from ordering parts, designing, manufacturing, assembling, coding and electronics. I enjoyed the opportunity to own a project and carry it through the full design process."
He also enjoyed the culture at Scion and is proud to have contributed in a small way to a more sustainable future. Betteridge's project supervisor Karl Molving says his involvement allowed the team to progress much quicker than they could have alone.
"He was very self-driven and creative. He not only contributed to all parts of the project but also owned it and made sure it was constantly progressing."
Six students worked in the area of Materials and Manufacturing. Portfolio leader Marc Gaugler says the summer student programme is a powerful addition to any research project. Having someone on the team available that can dedicate large chunks of time to a specific piece of work has huge benefits.
"Summer students bring lots of enthusiasm into the workplace and get a lot done in a very short period of time.
"They bring an external view to the projects; we often get to focus on a certain direction and having a fresh look and unexpected questions helps us to move forward.
"It also gives the potential next generation of Scionees an insight into who we are, what we do and why we do it."