Excellence rewarded
Success for Scion and AgriSea partnership
Scion's collaboration with AgriSea resulted in two major accolades in 2022.
In September the Scion team won a Primary Industries Award at the Kudos Awards in Hamilton. The team and AgriSea were congratulated for their work building on Scion's pulping expertise and AgriSea's 26 years in seaweed processing, resulting in a novel seaweed hydrogel.
The win came only a month after AgriSea won the coveted NZ Hi-Tech Kamupene Māori o te Tau – Māori Company of the Year Award for 2022. The award highlighted the company's work with Scion in developing the hydrogel as part of its mission to create a high-value and sustainable seaweed industry.
The partnership now spans more than five years and was sparked by a casual conversation about how Scion could extract nanocellulose from AgriSea's seaweed waste.
Seaweed nanocellulose has unique properties not found in tree-based nanocellulose. The technology has been licensed to AgriSea to continue the development of hydrogels. Paeroa will be home to the world's first commercial seaweed nanocellulose facility at AgriSea, with the $1.5 million project creating nine new full-time roles. Scion has produced a concept design for the bio-refinery and is now working with Callaghan Innovation to develop the final design ahead of its construction.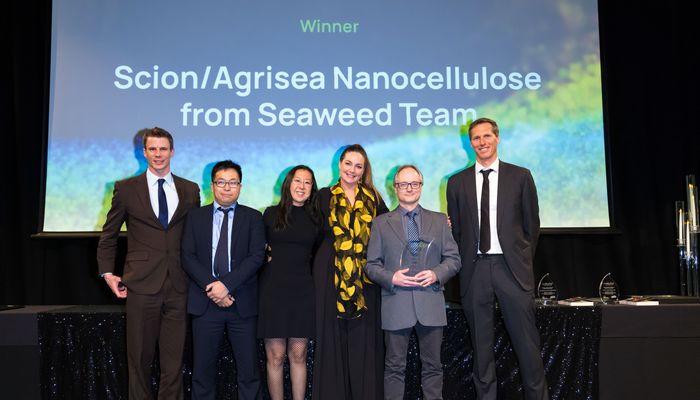 New advisory role for Dr Paul Bennett
In a nod to his international bioenergy leadership, Scion's Dr Paul Bennett has been appointed to a research advisory group providing guidance to Australian officials looking to establish a biofuels industry for aviation.
The Commonwealth Scientific and Industrial Research Organisation (CSIRO) is collaborating with aviation giant Boeing on a Sustainable Aviation Fuel (SAF) Roadmap for Australia and is starting by considering the availability and cost-effectiveness of suitable biofuel feedstock.
Together, they've formed an advisory group tasked with exploring feedstock options to inform the roadmap and highlight the opportunities for Australia's aviation sector to significantly reduce its greenhouse gas emissions and improve its energy security by adopting biofuels.
Bennett, Scion's portfolio leader for Integrated Bioenergy, is participating in the group which allows him to strengthen trans-Tasman research relationships and directly participate in biofuel discussions with Boeing, one of the world's largest aircraft manufacturers.
He says development of an SAF industry in Australia is at the same early stage as New Zealand's, and supporting its development had benefits to both markets.
"Trans-Tasman routes are amongst the busiest airline routes in the world. Aligned cross-Tasman development will enhance the attractiveness of the SAF market to technology providers and investors."
The advisory group examining the market opportunities for SAF is expected to complete their findings by mid-2023.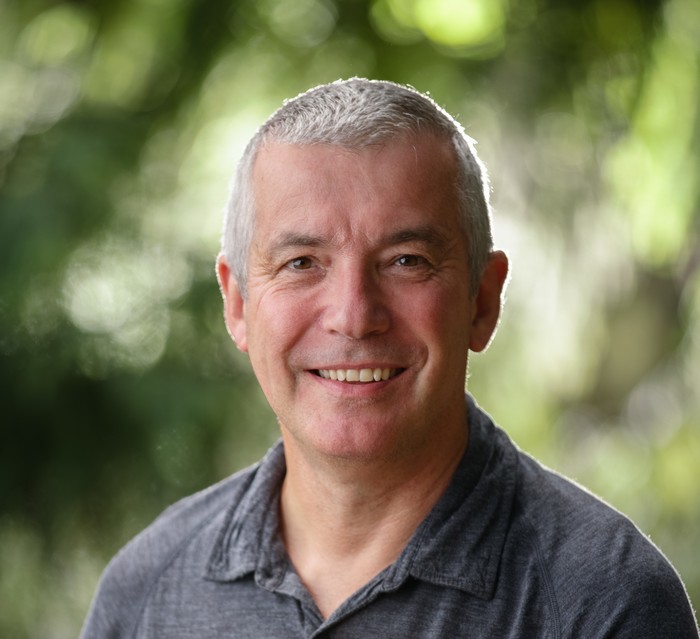 Amanda Davies appointed to KiwiNet board
Scion Innovation manager Amanda Davies has been appointed to the board of the Kiwi Innovation Network (KiwiNet) as a Crown Research Institute representative director.
She brings a deep understanding of the commercialisation ecosystem, having overseen the allocation of the PreSeed funding as a KiwiNet Investment
Committee member.
KiwiNet is the combined power of 19 of New Zealand's universities, Crown Research Institutes, and other research organisations, working together to transform early-stage discoveries into products and services that will have social, environmental, cultural, and economic impact for Aotearoa New Zealand.
KiwiNet CEO Dr James Hutchinson says Amanda is highly accomplished and the board looks forward to her contributions.
"Amanda was a stand-out candidate for the KiwiNet Board representative director role. Her appointment is extra special because it follows her involvement in the 2021 Women in Leadership Development (WILD) programme."
The WILD programme, led by KiwiNet and Brandon Capital, aimed to enhance the leadership capabilities of women in the fields of Science, Technology, Engineering and Mathematics (STEM) through a year-long governance course.
Davies says the programme helped her identify where she could bring real value to a board and contribute to the growth of the sector.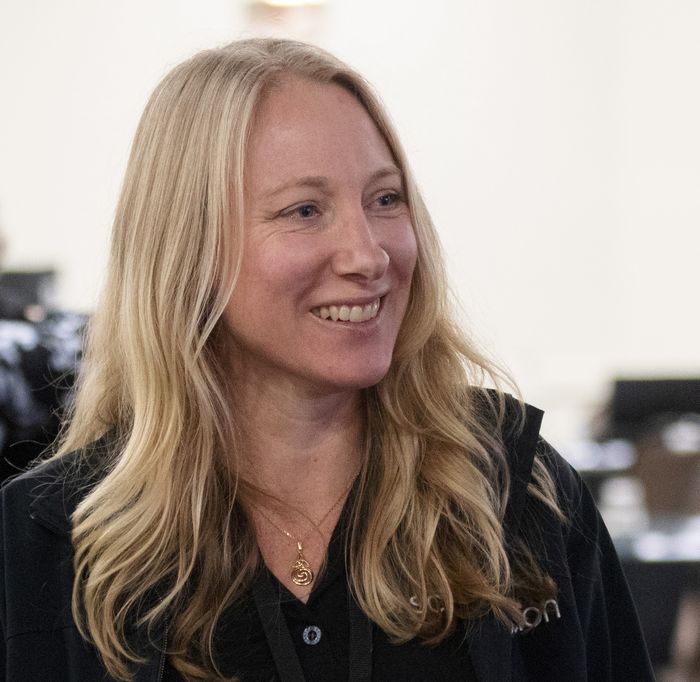 Alec Foster serving on BioTechNZ's Executive Council
Alec Foster, Scion's portfolio leader for Bioproducts and Packaging, has been appointed to the board of BioTechNZ's Executive Council for a two-year term.
In his role at Scion, Foster has hands-on knowledge of working with New Zealand companies to create, manufacture and use bioproducts. Before joining our team, he led one of Europe's largest synthetic biology programmes, developing new materials with genetically engineered microorganisms. With more than 40 patents and experience with world-leading biotech companies, Foster brings a unique insight into the science, materials and technologies of the future.
BioTechNZ joined the New Zealand Tech Alliance in July 2018. Governed by the Executive Council, it is dedicated to maximising the ways biotech can help address many of the world's agricultural, environmental and health problems.
Executive Director Zahra Champion says Foster is a huge asset to the BioTechNZ Executive Council, due to his knowledge in biological-based technologies and their ability to provide solutions to the global challenges that New Zealand is facing.
"It's an exciting time for our sector and I'm excited about Alec joining us with his knowledge about synthetic biology and genetic technologies – these are key to the solutions for a better tomorrow."
Foster says he's delighted to be involved in the council and connect with people across the industry.
"There's a lot occurring in the biotechnology space, which is going to be a primary driver for New Zealand's success in the future. I'm welcoming the opportunity to network and maximise the benefits of biotech for New Zealand, and it ties in nicely with what Scion is wanting to achieve as well."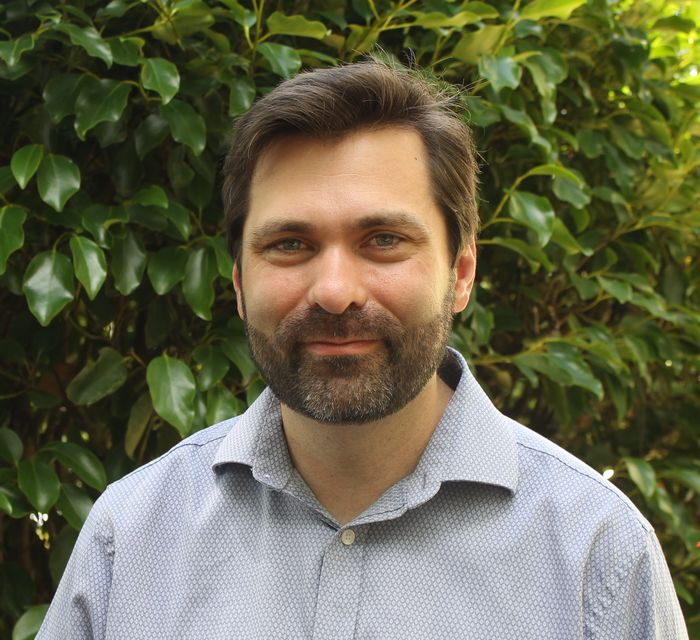 GM confirmed as Honorary Professor
Dr Florian Graichen, Scion's general manager - Forests to Biobased Products, has been recognised by the University of Waikato.
He has been appointed as an Honorary Professor in the School of Engineering, within the Division of Health, Engineering, Computing and Science.
Acting Dean Mike Duke says Dr Graichen's expertise and goodwill is much appreciated.
"Partnerships with industry ensure we're always at the top of our game," Professor Duke says. "We're delighted to have Dr Graichen sharing his expertise and experience with our students."
Dr Graichen is looking forward to working with the University of Waikato team on exciting sustainability topics.
"Meaningful partnerships like this between University of Waikato and Scion are the lifeblood of success in innovation and science.
"Cross organisational and cross sectorial innovation – mission led - will dominate the 21st century. We need to leave sector, organisational and discipline silos behind.
"Partnerships beyond science are so important. To create impact from science investment, many like-minded people and organisations - iwi, government, industry and academia - have to come together, work together in order to succeed together."
The term of Dr Graichen's appointment lasts until 31 December 2025.