Annual report available now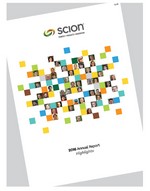 Our 2016 annual report is now available. The report showcases a very successful year in creating science impact and financial performance.
Chief Executive Warren Parker says during the year Scion delivered savings of more than an estimated $20 million to businesses through its unique science problem-solving capabilities.
"The ability of our scientists to solve technical problems in an advanced manufacturing plant one day, and next day discover globally unique intellectual property in one of our laboratories, is enormously valuable to our customers and New Zealand," said Dr Parker.
Scion's complete Annual Report can be downloaded from
www.scionresearch.com/annualreports