Awarding excellence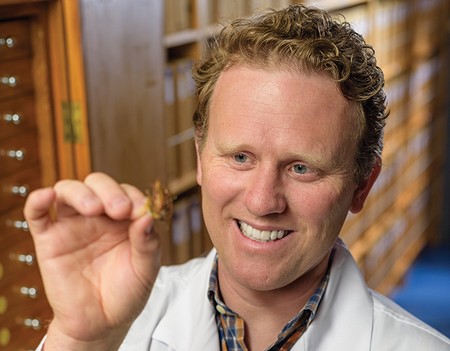 FOA award winner Dr Steve Pawson.
Scion staff have had a busy awards season. Here's a full wrap up of the individuals who took out awards in their fields.

Congratulations to Mike Watt, winner of our Roger Newman Science Excellence Award. The research being led by Mike has already had a big impact for industry. His findings showed that the average New Zealand radiata forest is understocked and the learnings are already being applied by forest managers.

Brionny Hooper was the recipient of a newly-created Forest Owners Association award for young scientists. The FOA recognised Brionny for her relationship building at all levels after only 18 months in the forest industry.

Steve Pawson was also recognised by the FOA for his excellent communication and engagement with industry. Steve is known for championing citizen science, and worked closely with developers on the NZ Eucalypt Pest smartphone app.

Value Chain Optimisation researcher Ginny Christians has been named the New Zealand Chartered Institute of Logistics and Transport's Young Achiever of the Year. Ginny's award recognises exemplary involvement in the operation or development of transport and/or logistics in New Zealand.

For further information contact Dr Michael Watt, Research Leader, Forest Industry Informatics at
Show email
Brionny Hooper, Scientist, Forest Systems at
Show email
Dr Steve Pawson, Research Leader, Forest Protection at
Show email