New Chief Executive Julian Elder joins Scion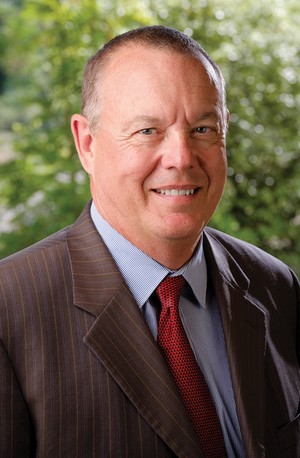 Dr Julian Elder commenced as Scion's Chief Executive on 7 March, succeeding Dr Warren Parker upon his retirement from the role in early 2017.

Julian is a deeply experienced chief executive, having had leadership roles for large-scale civil infrastructure projects in waste treatment, renewables, telecommunications, energy and water. He has a successful track record leading multi-stakeholder complex ventures, delivering sustained profitable growth to utility, contracting and professional services businesses across Asia Pacific.

He brings extensive commercial experience in business development, performance and risk management, most recently having led WEL Networks Limited from 2007 to 2014 and the associated Waikato Networks Limited from 2011 to 2014, doubling the size of the combined business during his tenure. Prior to that role he was Chief Engineer at Watercare Services from 2005 to 2007.

Julian is passionate about health and safety, commercial excellence and customer service. He is recognised for innovation and thought leadership and has significant experience in commercialising technology and raising investment to support this.

Graduating from the University of Auckland with a PhD in Electrical Engineering in 1984, Julian is a Chartered Member of the New Zealand Institute of Directors and a Chartered Professional Engineer. He is currently Chair of the Waikato Regional Theatre Governance Panel and a director of Flick Electric Company, and until recently a director of Soda Inc., Enterprise Angels, New Zealand Wind Farms, a trustee of the Waikato Animal Welfare Foundation and a member of the University of Waikato Honours Committee.


Scion Connections interviewed Dr Elder early in his new role
Q. What excites you most about Scion?
The signifiance and importance of Scion's work for New Zealand and for the world. Scion is stepping up its focus on commercialising the technology it develops and has embarked on major initiatives to establish a world-leading Innovation Hub on its Rotorua campus for the forest industry, advanced manufacturing of wood and biomaterials, and commercialisation of related technology.
Q. How do you think our research and technology can make a big impact and where is our greatest potential for growth?
The unique position that Scion has is that it sees right across the value chain. I believe we have an opportunity and a role to shape New Zealand's future – a sustainable renewable future driven by forestry and wood products.

Q. What are you looking forward to working on?
Working with our staff to help make the New Zealand forestry sector bigger and better. Forest science through to new products excites me, and I look forward to breaking down some of the hurdles faced today and making sure that Scion is seen as a thought leader around future business models and new innovations.

Q. This year we're celebrating Scion's 70th anniversary - what vision do you have for the next 70 years?
It's too early to have a concrete vision, but I think forestry has the opportunity to be a signicant part of a renewable and sustainable world. I envisage a stronger and vibrant Scion that is a destination for industry, public and scientists because of the science and commercialisation we are doing and delivering from protection through tailored trees and forests, engineered timber, bioproducts, bioenergy, sustainable land use and new business models.

Q. What do you think the biggest challenges will be?
Getting and building a consensus across key stakeholders, getting the right regulatory environment to allow us to tailor-make trees and then obtaining the revenue to build strong and deep capability.

Q. What brought you to Scion?
The opportunity to make a fundamental difference to New Zealand's future.

Q. What are some key projects you've worked on?
The Mangere Wastewater Treatment Plant, which included New Zealand's largest environmental restoration project; Newater in Singapore, which reclaimed ultra pure water from wastewater and included the largest epidemiological study into the effects of this water. Bidding for, winning and then being recognised as the best builder and operator in the country for 12.5% of the government's national Ultrafast Fibre Initiative.

For further information
contact Dr Julian Elder at Show email