Plenty of reason for optimism
Improvement in the United States housing starts and New Zealand building consents over recent months is welcome news for our wood processors. Also, despite exchange rate pressures, log exports are holding up well this year.
A continued "bumpy" recovery in the near term is anticipated, with the US fiscal cliff and European problems still to be resolved. However, the relentless growth in global demand for housing, materials, clothing and energy, underpins our optimism in the future of New Zealand's forest industry and its capacity to achieve a $12 billion export target by 2022.
While we have many pressures on land and water, even in lowly populated New Zealand, other countries have enormous and growing challenges with food (and thus water) and energy security. One of the many strengths of forestry is that increased plantings bring environmental benefits – stored carbon, greater biodiversity, better water quality and land stability.
Clearfell harvesting of stands temporarily disrupts some of these benefits and increases the risk of weather storm hazards. We are, therefore, working closely with forest growers, through a Future Forest Research (FFR) led Primary Growth Partnership (PGP) with Nelson-based Trinder Engineering, to improve harvesting equipment and techniques for steep land.
We highlighted the strategic significance of this harvesting research and value of strong, interactive linkages with firms at our Annual General Meeting attended by Minister Joyce. The meeting provided the opportunity to distil our achievements over the past 12 months – you can read more about these in our 2012 Annual Report at scionresearch.com/general/publications/annual-reports - and also our future directions.
The latter includes the opportunity for Scion and the forest industry to contribute ideas on the big science questions or National Science Challenges confronting New Zealand. In my comments above I have alluded to a couple of possible examples – "intensification of land-use within environmental limits" and "resilience to hazards".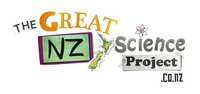 You can read more about the National Science Challenges and contribute your ideas at thegreatnzscienceproject.co.nz
We are also looking forward to the complementary and added benefits arising from the newly named Callaghan Innovation for high-value wood and fibre manufacturing. This includes our well-regarded research on wood composites, bioplastics, bioadhesives, and renewable chemicals.
The preliminary details for Callaghan Innovation indicate it will assist us in at least three key areas:
extend our extensive network of contacts with firms involved in wood and fibre manufacture;
provide a broader scope of technology foresight;
develop solutions to improve manufacturing competitiveness in the forest industry.
At the same time we will be working hard to keep our science and technology internationally competitive. Our Strategic Science and User Advisory Panels assist us with this task. They convened for the second time in November and specifically looked at our programmes in forest growing research. Panel members can be found at scionresearch.com/general/about-us/our-people
I hope you enjoy this edition of Connections and would welcome any suggestions or comments you might have.



Warren Parker
Chief Executive