Science in our forests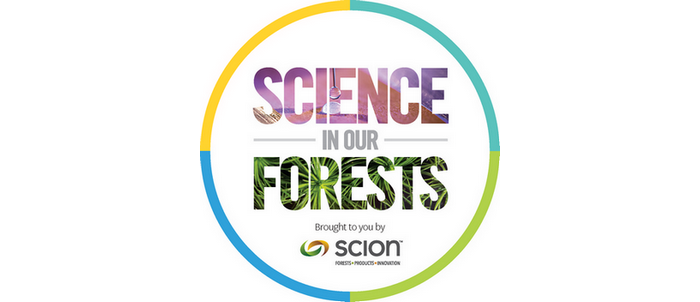 Nau mai haere mai!

Explore the science we use to grow to New Zealand's environmental, economic and social well-being through trees.
Have you been to the Science in our forests exhibition at Rainbow Springs yet?

We're putting our science on display at the Rainbow Springs Nature Park – there will be live bugs, drones to fly and a fully equipped treehouse with heaps of activities to entertain and plenty to learn about our forests.

192 Fairy Springs Road, Rotorua Daily from 8:30am, 16 December 2017 – 6 March 2018

Been to the exhibition and want to know more?

There's more information below and feel free to get in touch with the team.

We're keen to hear your feedback [email protected]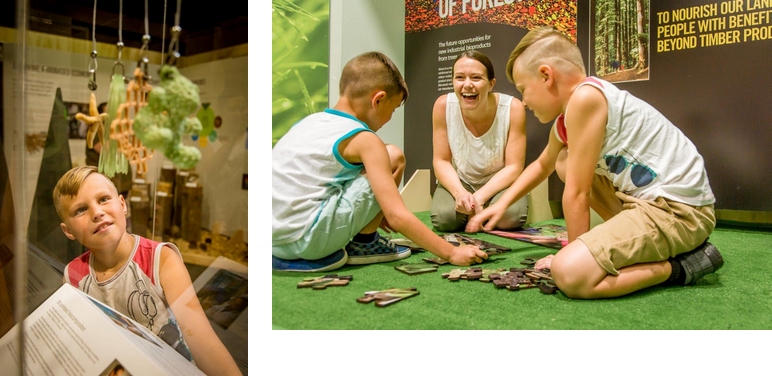 Growing a bio-based economy
The world is moving from a dependence on fossil fuels towards a more sustainable biological-based economy – the bioeconomy.

Trees have the potential to form the foundation of New Zealand's next generation bioeconomy. They provide a valuable source of timber, fibre, food and energy while also protecting the environment by stabilising soils, improving water quality, storing carbon, and supporting biodiversity.

Today, planted trees are the raw material for more than 5,000 products and subproducts. We can produce biomaterials and biofuels from their fibre, and bioenergy from their cells to replace fossil fuels and reduce carbon emissions.

The bioeconomy holds the key to our future sustainability and will reduce our reliance on fossil fuels, with forestry as a renewable resource being a major contributor.

Scion is working closely with the forestry industry to grow forest productivity and manufacturing, and build a more sustainable biobased economy for the future.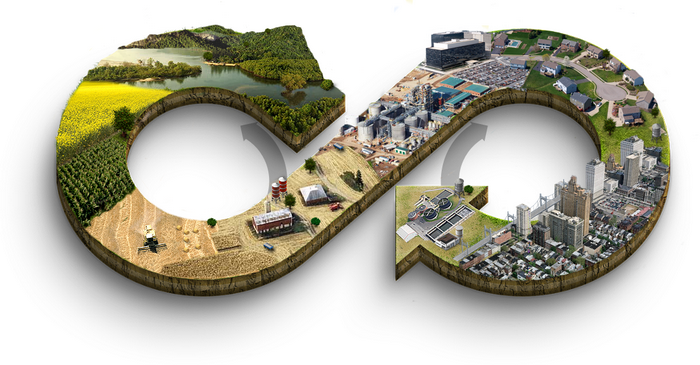 Wood modification technology
Our ability to understand and modify the properties of wood allows us to expand the opportunities for using timber and other solid wood products to make the most of every tree.

We modify wood using a range of different treatments, including
Drying wood using heat
Thermal modification
Dewatering or supercritical CO2 extraction
Modifying wood chemically
These treatments can improve the stability, durability, structural performance and appearance of wood, expanding the applications and markets for wood products.
On the market:
Processes that we developed using acetic anhydride (acetylation) and furfuryl alcohol (furfurylation) are available to buy commercially as Accoya® and Kebony®.
For more information contact:
Douglas Gaunt [email protected]
Building with wood
The international building design industry is in the midst of a wood revolution. Wood and engineered wood products deliver superior performance in structural, earthquake, fire, thermal, aesthetic and environmental properties, allowing bigger, higher, safer timber buildings that are more sustainable and visually attractive. Scion is helping to increase the uptake of tall timber buildings in New Zealand with new research and collaborations that focus on how to get most out of our tall timber.
What is Scion doing to increase the uptake of timber buildings in New Zealand?
For more information contact:
Douglas Gaunt [email protected]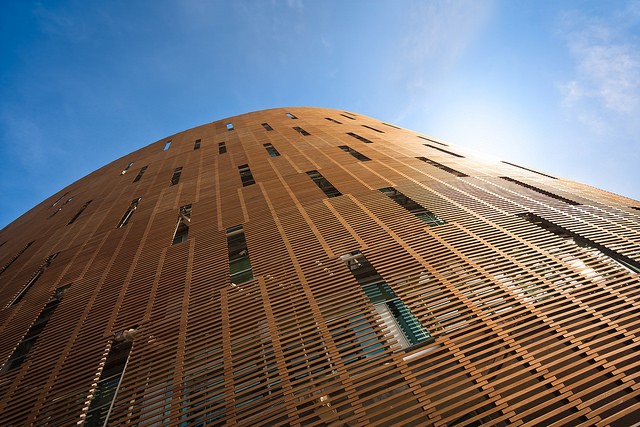 Bioplastics and biocomposites
We develop technologies using renewable resources for plastics, adhesives, coatings, foams, pulp and packaging and fibre-composites using what nature provides and the principles of green chemistry.
Our biocomposite work incorporates renewable and locally-sourced biomaterials (like harakeke flax) into polymer composites. This includes synthesising new biopolymers and manufacturing plastic containing biopolymers and biomass.
Biomass sources we use in our composites include:
For more information contact:
Dr Stefan Hill [email protected]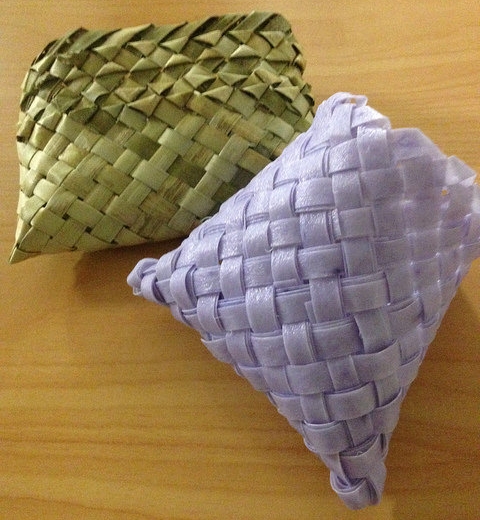 Biorefineries
An integrated biorefinery converts biomass into a range of products. It can be likened to an oil refinery, which produces fuels and chemicals from oil. Using trees as a biomass feedstock, biorefineries can produce
Pulp and paper
Alcohols and bioplastics
Biocomposites
Biofuels
Biochemicals
For more information contact:
Dr Stefan Hill [email protected]
Faster, straighter and stronger forests
Scion is working to sustainably increase forest productivity to maximise the value and profitability of the forestry industry in New Zealand. Forestry is New Zealand's third largest primary export and the industry is working towards doubling its export earnings by 2022. Increasing forest productivity will boost regional and national economies and bring environmental benefits.
Boost forest productivity
Forest productivity depends on soil and climate, tree monitoring and management and efficient harvesting technologies and other factors. Understanding the effect and interactions of these will help us close the gap between actual and potential productivity to create highly productive future forests.
Our research has been helping grow the New Zealand forest industry for over 70 years and supports New Zealand forest growers' vision to boost the profitability of planted forests and double export earnings from $4.7 billion to $12 billion by 2022.
For more information contact:
Dr Peter Clinton [email protected]
Selective breeding for better trees
Growth and wood quality traits in Pinus radiata are highly heritable. We use a combination of phenotyping and genetic selection techniques to develop breeding programmes for traits that are of commercial value to the forest industry.
Scion geneticists use a range of technologies to improve tree growth, form, resistance to pests and diseases and wood quality. These include seed and pollen collection; gene mapping and DNA fingerprinting; molecular breeding and genomic selection.
We carry out field trials in our research nursery to assess the growth and wood properties of young trees before their germplasm is released to the forest industry.
For more information contact:
Dr Heidi Dungey [email protected]
Precision forestry
We use Geographic Information Systems (GIS) to spatially analyse and visualise data from a variety of sources, such as aerial photographs, hyperspectral imagery and LiDAR. Using this information we can create models that give results across a land surface, allowing more powerful insights than graphs or empirical results.
The challenge is how to make best use of these new data to augment or replace existing forest resource assessment procedures and improve efficiency of forest valuation.
Dozens of map surfaces can be created for a single forest stand or for New Zealand as a whole. Each surface (or layer of information) can be turned on or off to explore relationships between data (for example, mean air temperature and wood density).

Remote sensing is one of the techniques we use to acquire data from a distance. Some of the options we use include:
LiDAR
Satellite data
Multi-spectral imagery
Video/photos
More information on how we use
For more information contact:
Robin Hartley, Team Lead [email protected]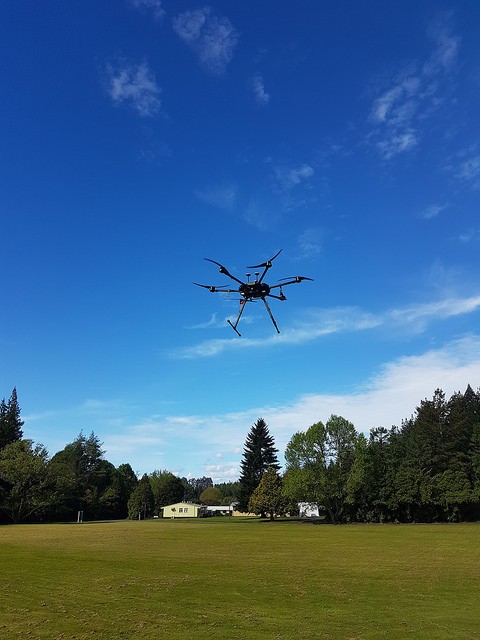 Protecting our forests
Protecting our planted and natural forests from insect pests, pathogens and invasive weeds is vital. Our biosecurity team is New Zealand's leading authority on forest biosecurity. We have successfully managed several new-to-science diseases and developed of a forestry biosecurity surveillance system considered by overseas experts to be the best in the world.

Their discovery of the pitch canker pathogen in plants held under quarantine avoided establishment of a disease that was predicted to cause over $400 million damage to the forest industry. The team also supported the successful eradication of three moth species that could have damaged forestry, horticulture and our native forests.
Forest diseases
Preventing, diagnosing and controlling plant diseases that affect the health of New Zealand's forests is the focus of our forest pathologists' work. Our science also helps government agencies to prevent harmful pathogens from entering the country.
Kauri dieback
Red needle cast
Forest insect pests
Global trade places our forests under constant threat from invasive pests. Our entomologists are concentrating on developing rigorous pest surveillance, eradication and control systems.
Scion has dedicated containment and insect rearing facilities that enable us to provide quality forest protection research.
Biological controls
One option we can explore to battle weeds and insect pests is a biological control agent. Examples of our biological pest control work include:
For more information contact:
Toni Withers [email protected]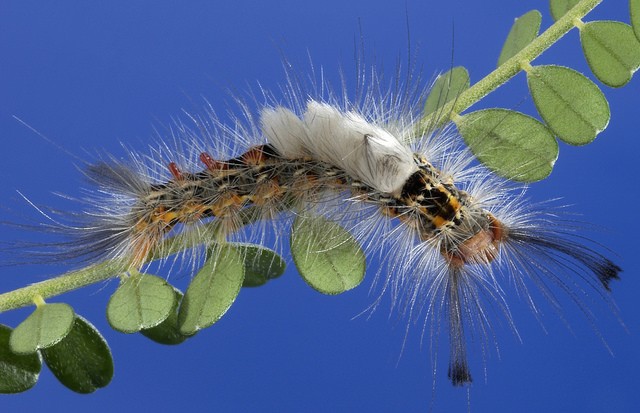 Rural fire research
Rural and forest environments are vulnerable to fire. Understanding how fires are likely to behave in different weather conditions, terrain and fuel types, and factors affecting public and firefighter safety, is essential to fire management and prevention. Scion is New Zealand's only provider of rural fire research and has been supporting rural fire authorities since 1992.
Extreme fires in New Zealand are expected to become frequent with climate change. Extreme fires are fierce, move quickly and behave in unpredictable ways. Any fire can become extreme at any time.
Port Hills extreme fire, February 2017
The Christchurch Port Hills fire met the definition of an extreme fire. It escalated suddenly, spread rapidly and with high intensity, changed directions abruptly, fire whirls and a fire tornado was reported; but above all, it was unpredictable.

Scion fire scientists supported the response to the fire with robust science. The Prometheus fire growth simulation model was used to predict fire behaviour and evaluate potential breakout scenarios. Estimated times for fire spread, and associated fire intensity and flame length were used to assist the incident management team develop the fire attack strategies, determine resource needs and ensure fire-fighter and public safety, including lifting of evacuation cordons.
Read how science supported the response to the fire
For more information visit:
www.ruralfireresearch.co.nz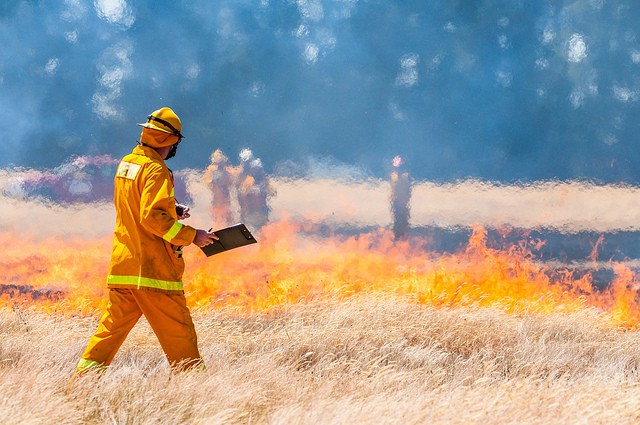 Preparing for climate change
Changing climatic conditions are likely to increase the risks of flooding, fire, weeds, forest pests and diseases.
We provide vital information to New Zealand forest growers about the effects of climate change, helping them to manage the risks associated with extreme weather events brought about by rising temperatures. We can predict changes in productivity, pest and disease distribution, and other risks such as fire, floods and erosion using our modelling capability. This information can help forest managers adapt to changing climatic conditions.
Read:
For more information contact:
Dr Tim Payn [email protected]
Forests and us
Forests provide 'ecosystem services' such as nutrient cycling, carbon sequestration, water quality and biodiversity for productive ecosystems. This range of services brings benefits to people and the environment. Ecosystem services can be categorised as:
Financial benefits from harvesting for wood, fuel and fibre for example
Carbon capture, avoided erosion, water filtration, habitat
Social and cultural values, e.g. recreation, biodiversity, spiritual
Supporting ecosystem services - the biological, chemical and physical processes that underlie the provision of the other services.
Services such as wood, fibre, bioenergy production and carbon sequestration have a market value and can be accounted for in policy and land management decision making. Others, such as erosion prevention, biodiversity and recreation, are more difficult to quantify and their value is not well established.
Our work focusses on developing the tools and economic models to estimate the value of both market and non-market ecosystem services associated with forests and other land uses.
Read:
Capturing carbon for a healthier future
Trees accumulate and store carbon over their life, making plantation and indigenous forests an effective means to offset a large portion of New Zealand's greenhouse gas emission as part of the country's commitment to the Kyoto Protocol.
Carbon capture is becoming ever more important in the challenge to lessen the effects of climate change.
Water quality
Forested land traps and stores water. Reducing large water flows from heavy rain and storms helps reduce flooding and erosion and sediment making its way into streams and rivers.
Forests can also affect water filtration, storage and movement, influencing the physical, chemical and biological quality of surface waters.
Our work:
Assesses the changes in water quality during the planted forestry cycle from afforestation through to harvesting (the freshwater environment)
Compares water quality from planted forests with other land uses in New Zealand
Looks at ways to value the regulating benefits of forests on water quality.
Biodiversity in planted forests
Biodiversity describes the variety of plant and animal life in a particular habitat. Our research has shown that New Zealand's planted forests support a rich diversity of native flora and fauna, including around 180 rare and threatened species. This work has altered the international community's perception of New Zealand forestry. It also contributes to maintaining market access for our forest products through helping plantation forests gain Forest Stewardship Council certification.
Native species found in planted forests include kiwi, kārearea (bush falcon) and bats as well as reptiles, insects, plants and fungi. While the levels of biodiversity found are not as high as those in indigenous forests, they are far higher than the levels found in agricultural and pastoral land.
Biodiversity of stream and rivers
Forests play an important role in maintaining the biodiversity of the fresh waterways within their catchment, and downstream.
They provide a source of:
High quality water, essential for biodiversity.
Shade and cool water temperatures, which are essential for a healthy aquatic environment.
Woody material as a habitat for many native species, such as Galaxis spp (whitebait) and insects, as well as trout.
Valuable nutrients by way of leaves, insects and bird droppings.
Scion's work protecting and enhancing the ecosystems that support this natural diversity includes:
Working with the forest industry to minimise the disruptions caused by harvesting operations, such as roading, stream crossings, riparian activities
Planting more native plantations, forest restoration or reafforestation for better catchment management
Using forests and wetlands for stormwater and effluent management.
Recreation and health
Planted forests, especially those near towns and cities, provide the opportunity for recreational activities such as walking, running, mountain biking, horse riding and hunting. The activities directly benefit those that take part in terms of health and wellbeing (and meat in the case of hunting). Indirect benefits include supporting tourism and local economies. Our research focusses on valuing these benefits.
For more information contact:
Dr Tim Payn [email protected]